All of the south of Peru with its magnificent activities in Ica, Paracas and Nazca, plus witnessing flying condors in Colca Canyon, inredible Cusco and majestatic Machu Picchu and after that chilling out on the luxury boats during breathtaking life time experience in Galapagos Islands – if you call yourself Explorer this is a program for you.
HIGHLIGHTS: Lima, Nazca Lines, Paracas (Ballestas Islands), Ica (Huacachina Oasis), Arequipa, Colca Canyon, Cusco, Sacred Valley of Incas, Machu Picchu, Ecuador (Guayaquil, Islas Galapagos)
Arrive to Lima, reception, pick up from airport and transportation to the hotel.
After breakfast you have a chance to go and visit historical centre of Lima using our optional CITY TOUR in Lima trip with Cathedral, San Francisco Monastery with its Catacumbs, Church of Santa Rosa, Palace of Government and many of its incredible museos or do it by yourself. After day long trip return to the hotel.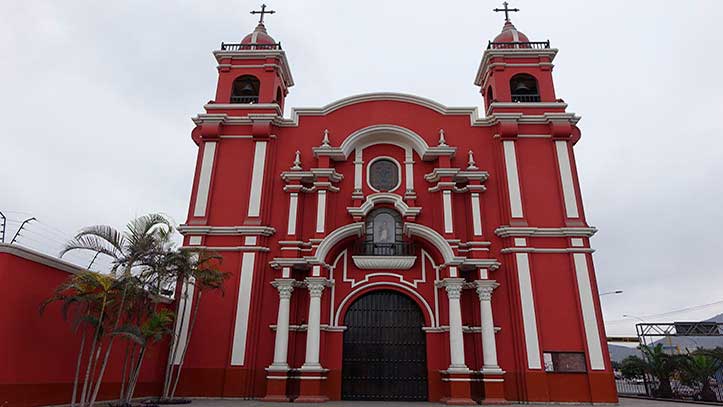 This day we will start our journey to the south of Peru very early as check out from the hotel is at 3am, when we need to catch the bus to Paracas. After arrival around 7am we will get to the marine port where we start our around 2 hours journey to Ballestas Islands, to admire flora and fauna of its amazing natural reserve. After finish the trip we will catch another transportation to Ica, and Huacachina Oasis where we will be transferred to one of the hotel. During the late afternoon a huge amount of adrenaline is waiting for us during a wild ride on the deserted dunes. Part of the trip is a trying sandboarding from some of the highest dunes. At the end we will have a chance to witness incredible sunset. Go back to the hotel.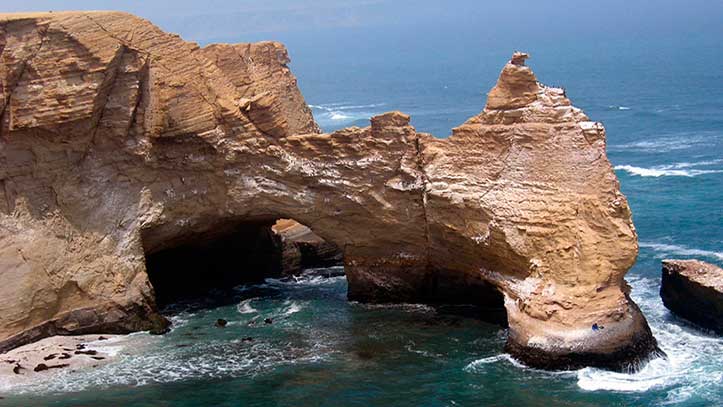 We start the day after breakfast and have a transportation to Nazca to explore myserious Nazca Lines. There are many legends and stories about how they become part of the landscape of Nazca región. Still nobody can proove for 100% his opinión. During 45 minuts flight we will experience another amazing dose of adrenaline viewing most of the signs. After that we will have a transfer to Nazca town, where we can try some other activities or just chillout during the rest of the afternoon when we will take our afternoon bus to Arequipa with arrival around 10pm. After that transfer to the hotel.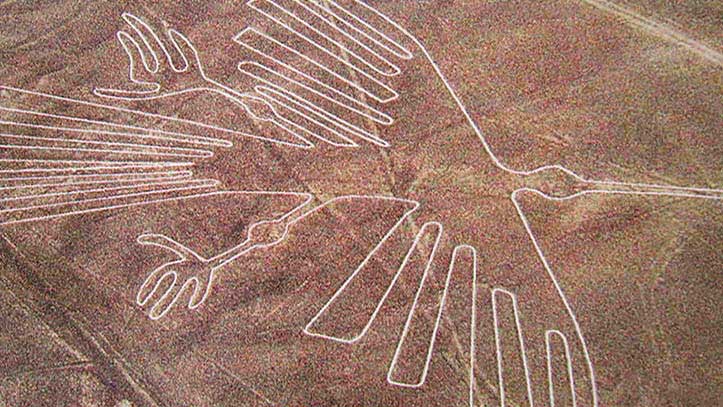 After breakfast in a beautiful White City of Arequipa we will have a chance to explore this monumental city by yourself or choose our great CITY TOUR option. It is a great possibility to visit Cathedral, Monastery of Santa Catalina, Casa del Moral or Museo of Culture Nativo with famous mummy Juanita. There is also a chance to visit and do some shopping in artisan market.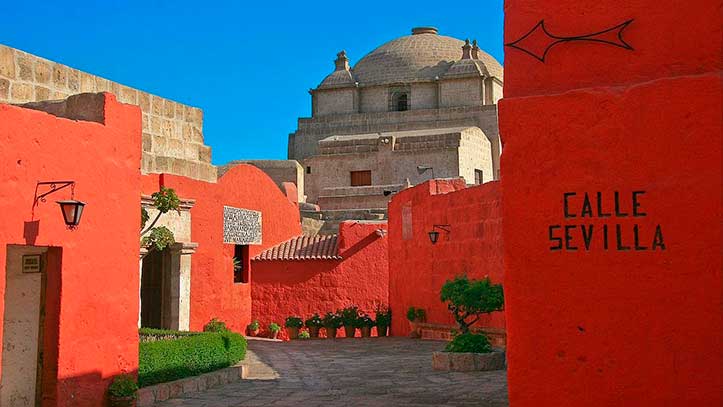 After breakfast there is another adventure going on. we will be taking 2-day-trip to the deepest canion in the world - Colca Cañon. On first day we will go through Pampa Cañahuas Natural Reserve, where we will admire running wild vicuñas, alpacas and llamas to a small village called Chivay. After being accommodated in a hotel we will have a chance to visit local hot springs. During the early night we will have a dinner with elements of local folklor. Return to the hotel.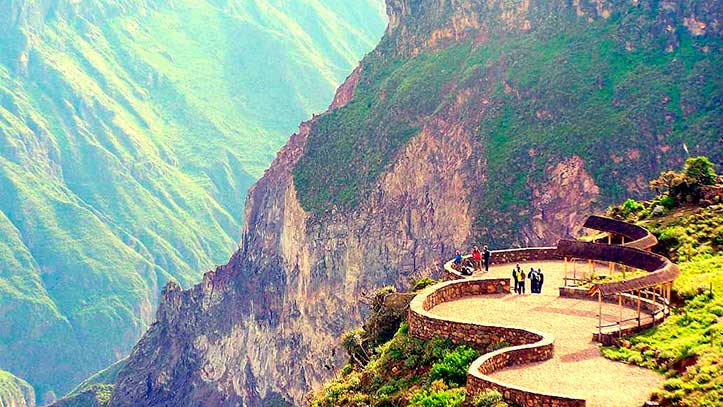 This day we start very early, cause we will be trying to catch flying condors at the Cruz del Condor, where around 8am we will be able to admire the biggest flying bird on planet – condor. Normally they fly using natural migration of warm air to simply float around the high mountains and deep valleys. After this incredible experience we will go back to Arequipa during late afternoon. This day we will have a night bus to Cusco with refreshments and we will arrive to magical city of Cusco in the morning. OPCIONAL: there is a chance to upgrade your trip and organize 1 more night at the hotel in Arequipa and flight in the morning to CUSCO for additional Price of US$ 00.00 per person.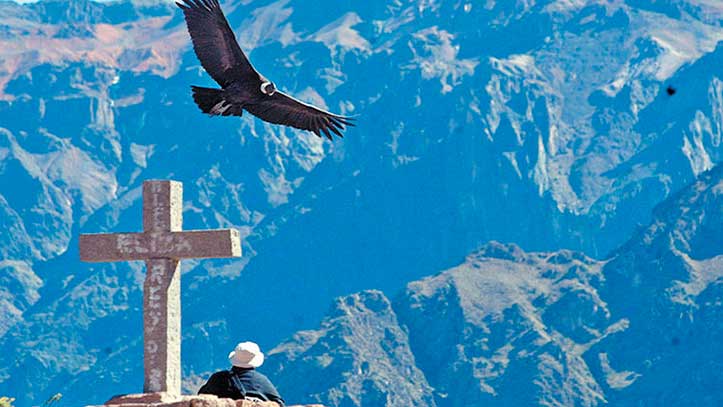 After breakfast you will have a chance to enjoy and explore this Capital of Inkas using our CUSCO CITY TOUR with 'Qorichancha plus 4 ruinas' or just have a free rest of the day exploring during walking this medieval city. Return to the hotel.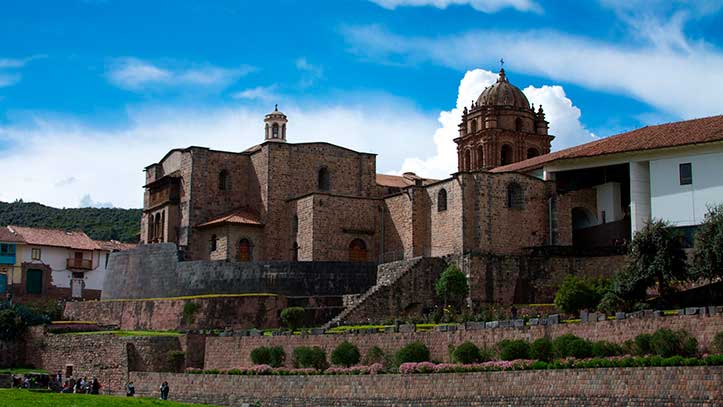 After breakfast you will get your trip to incredible Sacred Valley of Incas, where you will see ruins of Pisaq and Ollantaytambo. The first one is after Machu Picchu second the biggest and known remains of Inca´s Empire. On the way down we will have a quick stop for small visit to local artisan market where you will be able to purchase some souvenirs. On the way to second place to visit during the day we will stop for a lunch somewhere in picturesque place in Sacred Valley. In the afternoon after lunch you will have a chance to visit the biggest Inka´s fortress Ollantaytambo. After exploring Sacred Valey we will continue our trip where we will transfer you to the train station, from where you will catch a train to Aguas Calientes, small village just next to the majestic Machu Picchu. There you will be accommodated in a hotel and have time off to relax before the whole day in Machu Picchu the next day. There´s option to use hot springs in the village (extra charged).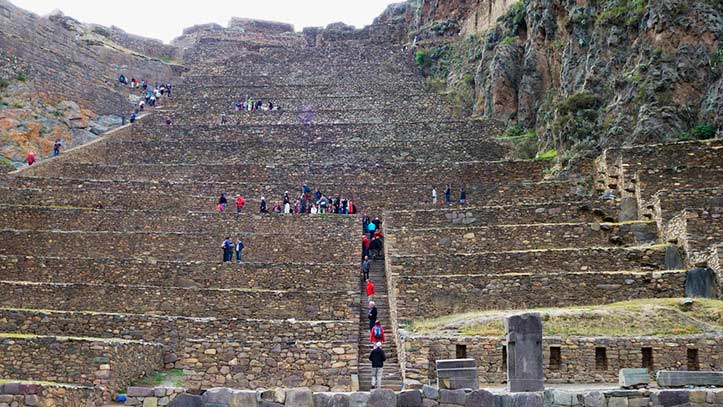 We start this day early morning with quick breakfast in the hotel and then you will start your incredible experience in Inca´s the most magnificent place Machu Picchu. At the beginning you will be able to listen to our billingual tour guide during the 2 hours trip around ramains and after you will have a chance to explore and enjoy it by yourself as long as you want. The train leaves Aguas Calientes village at around 6:30 pm so you need to be at the station on time and this one will take you to Ollantaytambo and after that by bus to Cusco. Transfer to the hotel.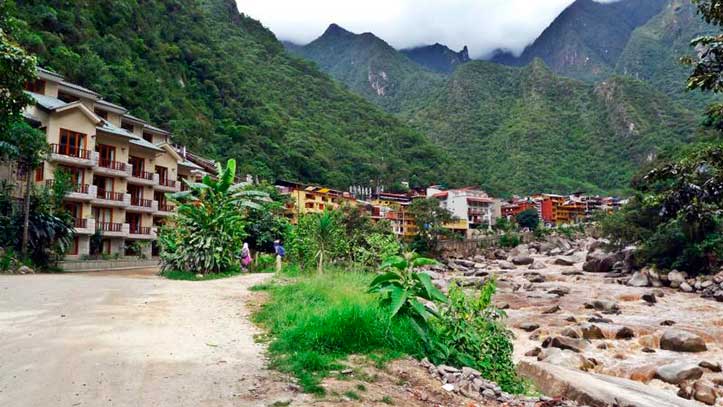 This day is fully to enjoy and relax after trip to Machu Picchu. There is an option to take a trip to surround áreas of Cusco if you wish to do so or just enjoy the city.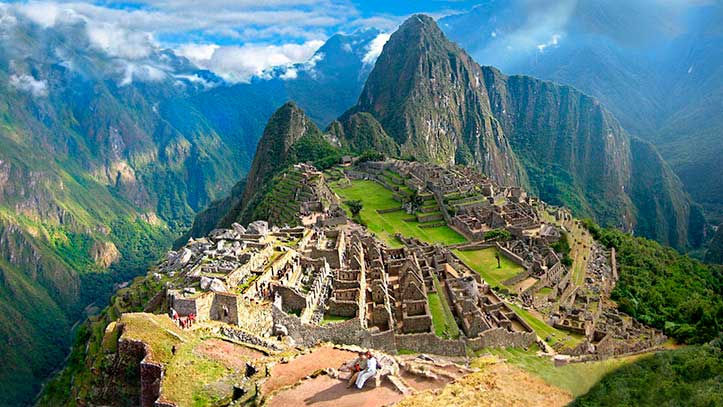 After breakfast transfer to the airport and first flight to Lima and after that to Guayaquil, Equador. After arrival transfer to the hotel. Free time to enjoy the day in this beautiful warm City.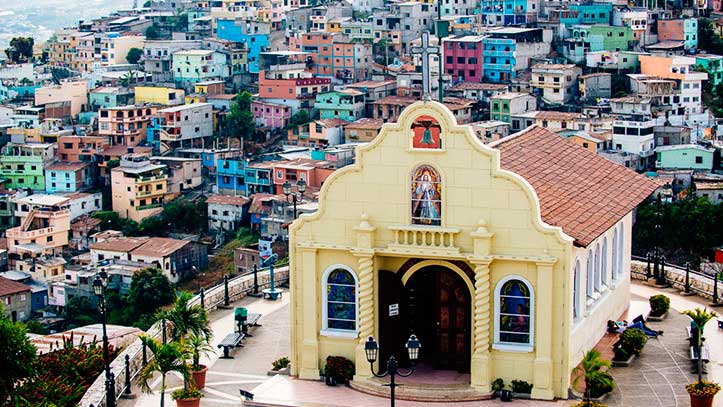 we will be waiting for you and greet you at the airport from where we will take you to the port of Puerto Ayora (Santa Cruz Island) for lunch. Afterwards, we will take the public speedboat to Isabela (14:00), which lasts approximately two and a half hours. After arriving at Isabela, we will take a brief rest at the hotel and then head to the Flamingo Lagoon, which is the largest coastal lagoon found in the Galapagos and is one of the main reproductive sites for the majority of flamingos.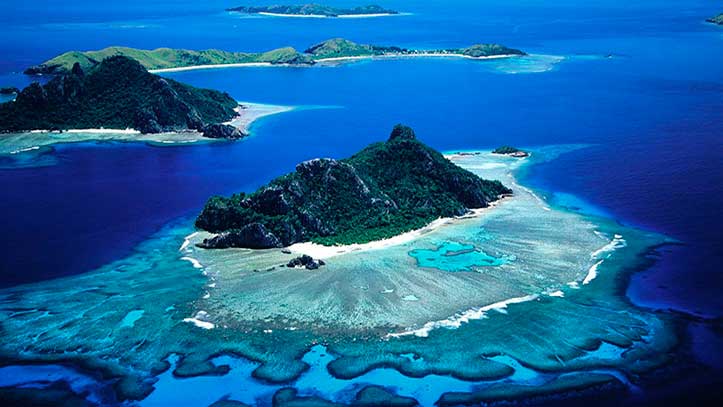 Early in the morning after breakfast, we will have a full day tour of the Sierra Negra Volcano. This volcano is located 13 miles from Puerto Villamil and is the world's second largest volcanic crater, measuring 6 miles in diameter and 300 feet deep. We will hike the crater and enjoy the view of the beach below before continuing on to Volcan Chico, a still active volcano which warms the surrounding ground. (Box lunch will be provided). In the afternoon, we will return to the hotel and later we will have the opportunity to go snorkeling in Concha Perla, where we will ba able to swim with sea-lions and see a variety of colorful fish, starfish, and sea urchins. (Snorkelling equipment is included in this visit: tube, mask, fins).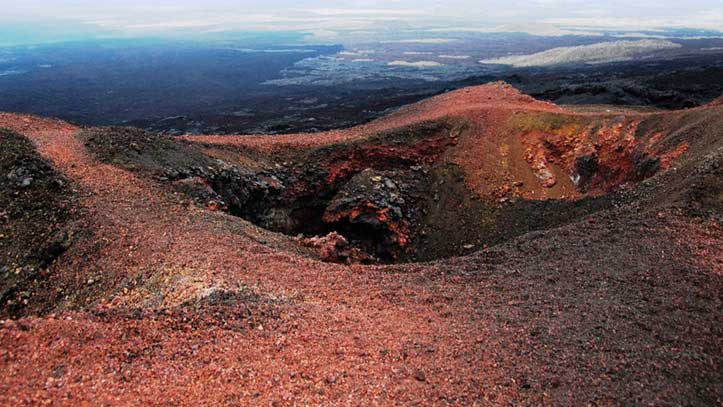 Early in the morning (06:00 am), we will take the public speedboat from Isabela to Puerto Ayora, where the guide will be waiting for us in order to take a breakfast and check in at the hotel. Immediately, we will begin our visit to the Highlands of Santa Cruz Island. In this place we can enjoy a wonderful visit to see giant turtles in their natural habitat. After lunch in the highlands, we will return to Puerto Ayora and go to the Charles Darwin Research Station. Here we will have the grand opportunity to see a large variety of giant turtles from the most important islands in the archipelago, and learn about the ongoing efforts to rehabilitate the tortoise populations in the Galapagos Islands.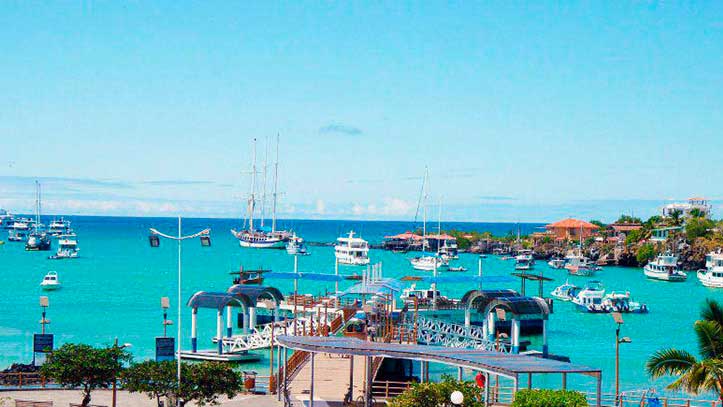 After breakfast, we will travel to Baltra Airport, but on the way we will stop by "The Twins" (a.k.a. "The Gemelos"), which are similar to craters, but formed by a collapse of the Earth because of the lava flows that passed below it. We will also pass through an escalecia forest, where it will be possible to encounter Galapagos Fly-Catchers and other endemic birds. The tour will end upon the arrival to the airport where you will return to Guayaquil. Transfer to your hotel.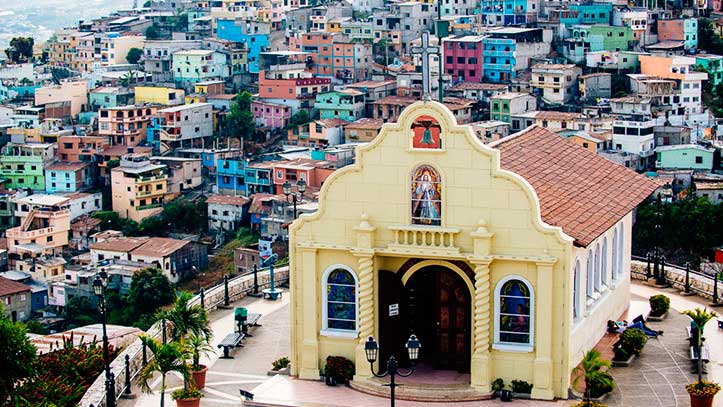 Transfer out, end of the trip.
All transfer in and out
3 nights in a hotel with bathroom, hot wáter, wifi
3 breakfasts
Bus ticket Lima-Paracas
OPCIONAL (EXTRA CHARGED):
City tour with tour guide english/spanish
Dinner show with local peruvian dances
Paragliding around Lima´s spectacular cliffs
Evening trip to Parque del Agua ( with the hightest fountain in the world)
All transfers in and out
1 night in a hotel in Huacachina Oasis with bathroom, hot wáter, wifi
Ballestas Islas tour
Huacachina tour on deserted dunes and buggyboarding experience
Nazca lines flight tour
Bus ticket Paracas-Ica(Huacachina)
Bus ticket Ica(Huacachina)-Nazca
Bus ticket Nazca-Arequipa
all transfers in and out
1 night in a hotel with bathroom, hot wáter, wifi
1 breakfasts
2 days tour to Colca Cañon with night in a hotel*** in Chivay and meals according to the tour descriptions
Overnight bus Arequipa – Cusco VIP section with meals on board.
OPTIONAL (extra charged):
City tour
1 more night in a hotel*** and flight in the morning Arequipa – Cusco the next day.
All transfers in and out
4 nights in a hotel with bathroom, hot wáter and wifi
1 night in a hotel in Aguas Calientes with bathroom, hot wáter and wifi
5 breakfasts
1 day trip to Sacred Valley of Incas with lunch included and finish with train (Ollyntaytambo do Aguas Calientes) and night in Aguas Calientes
All day trip with sunrise view to Machu Picchu with tourguide billingual (eng/spa) and free time to explore this monumental place by yourself
Entrance to Machu Picchu.
Train both ways to Aguas Calientes.
Bus Concetour from Aguas Calientes to Machu Picchu and back.
Flight Cusco-Lima.
OPCIONAL (extra charged):
City tour + 4 ruins .
Entrance to Huaynapicchu Mountain depending on availibility (only 400 persons per day).
1 day trip to Moray and Salineras Maras.
1 day trip to Valley South with Tipon and Sextine Chapel of South America Andahuaylillas.
Entrance fee to hot springs in Aguas Calientes .
Flight CUSCO – LIMA – GUAYAQUIL(EQUADOR)
2 nights in a hotel*** with bathroom, hot wáter, wifi and breakfasts in GUAYAQUIL
Return flight GUAYAQUIL – BALTRA (GALAPAGOS) – GUAYAQUIL
All the transfers in and out
4 day trip to GALAPAGOS inluding accommodation, full board starts from lunch day1 and finishing on breakfast day4, profesional travel guide
Some of the meals
Tips for local guides