Yes! If you a huge fan of South America and one country to visit is not enough we prepare for you an extraordinary trip from Lima, through deserts, lakes, Inkas treks, majestic ruins, historical cities, salar Uyuni, cultural capital Buenos Aires and finishing on spectacular Iguazu Falls. All in one during this once in a life time 25-days experience. There´s nothing else to do than start packing. Are you ready?
HIGHLIGHTS:Lima, Nazca Lines, Paracas (Balestas Islands), Ica (Huacachina Oasis), Arequipa, Colca Cañon, Cusco, Sacred Valley of Incas, Inka Trail 4D/3N, Machu Picchu, Bolivia (La Paz, Salar Uyuni), Mines of Misiones, Iguazu Waterfalls, Buenos Aires
Arrive to Lima, reception, pick up from the airport and transfer to the hotel.
After breakfast you have a chance to visit breathtaking historical centre of Lima by choosing our LIMA CITY TOUR optional tour with amazing architecture of Cathedral, San Francisco Monastery with its Catacumbs, Church of Santa Rosa, Palace of Government and many of its incredible museos or by yourself. After day long trip return to the hotel.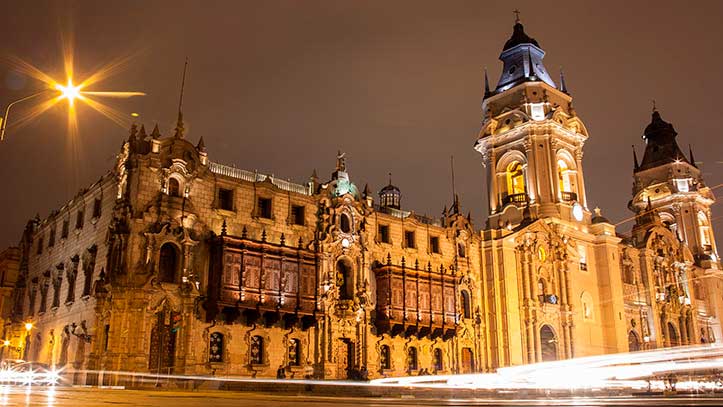 After very early check out from the hotel we will start our journey to the south of Peru at 3am when we need to catch up the bus to Paracas. After arrival around 7am we will be transferred to the port where we start our around 2 hours journey to Ballestas Islands, where we can admire flora and fauna of its amazing natural reserve. After that we will be catching bus to Ica, and specialy its famous part - Huacachina Oasis where we will be accommodated in one of the hotel. During the late afternoon we will have a chance to experience a huge part of adrenaline on riding a special vehicle through deserted dunes and try some sandboarding. At the end we will witness incredible sunset. Go back to the hotel.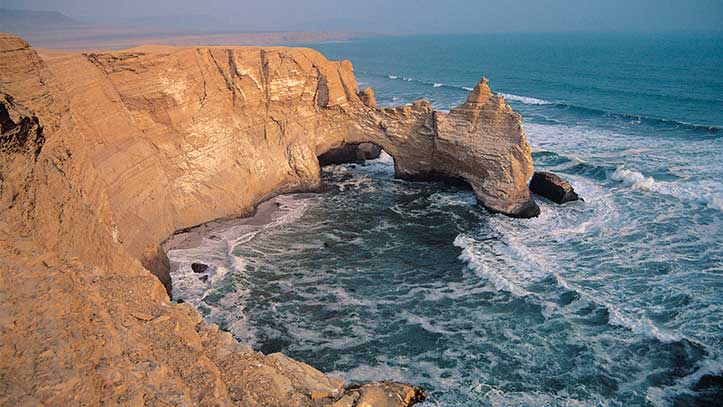 We start the day after breakfast and go directly to Nazca to explore myserious Nazca Lines. Till now nobody knows exactly how they become part of the landscape of Nazca región. During 45 minuts flight we will admire most of them with a huge amount of adrenaline. After that we will be transfered to Nazca town, where we will chillout during the rest of the afternoon untill we will catch a bus to Arequipa where we should arrive around 10pm.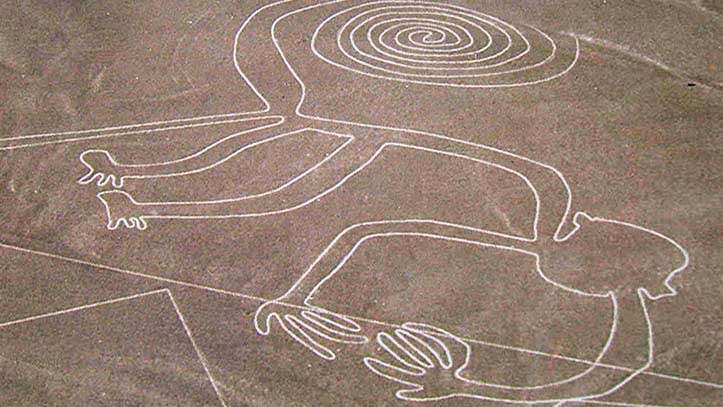 This day we all have a chance to explore beautiful White City – Arequipa using our optional CITY TOUR or do it by yourself. It is a great possibility to visit Cathedral, Monastery of Santa Catalina, Museo of Culture Nativo with famous mummy Juanita, local artesan market.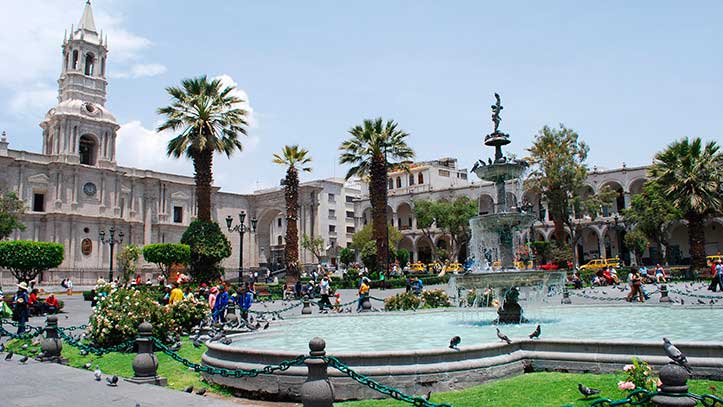 After breakfast we will be taking another 2-day-trip to majestic Colca Cañon. On first day we will go through Pampa Cañahuas Natural Reserve where we will see wild vicuñas, alpacas and llamas to picturesque small village Chivay. After being accommodated in a hotel we will have a chance to visit local hot springs. After a dinner with elements of local folklor we will go back to the hotel.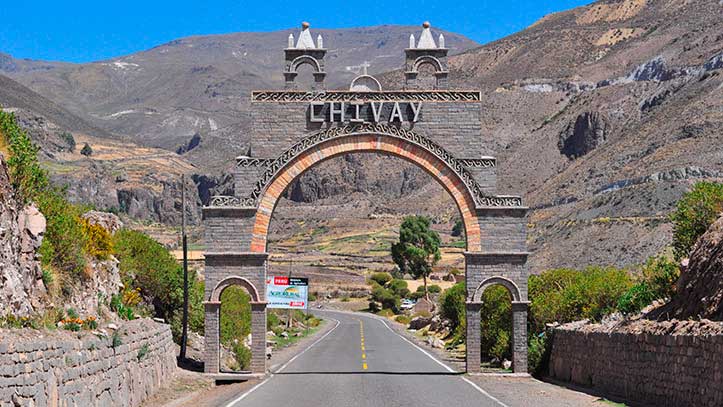 This day we start very early on the way to Cruz del Condor, where around 8am we will be able to admire the biggest flying bird on planet – condor. Normally they live and use natural migration of warm air in its wings to float around the high mountains and deep valleys. Just to add information that Colca Cañon is known as the deepest canion in the world. After this incredible experience we will go back to Arequipa during afternoon. Around 9 pm we will catch a night bus to CUSCO where we should arrive early morning. OPTIONAL: There is an opción to take extra night at the hotel in Arequipa after 2 days long trip to Colca Cañon and take morning flight to Cusco for additional cost US$ 00.00 per person.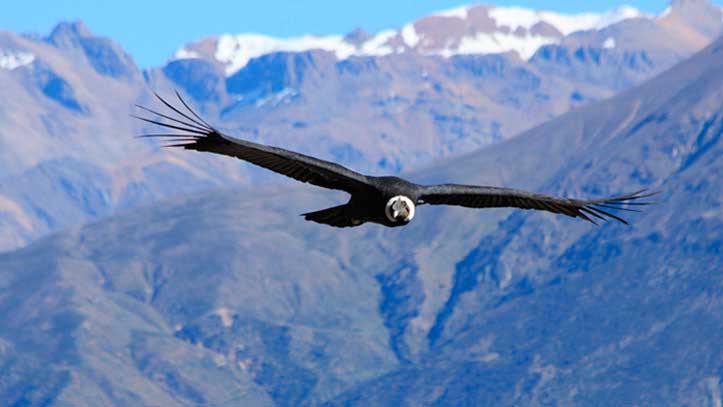 After brakfast we will be offer taking optional CITY TOUR to ¨Qorichancha plus 4 ruinas' or you just may enjoy free rest of the day just simply walking and enjoying medieval architecture of Cusco. Return to the hotel.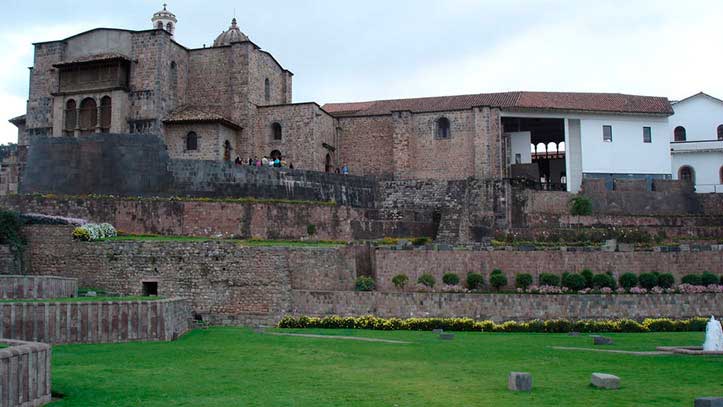 After breakfast you will start your trip to Sacred Valley of Incas where you will see ruins of Pisaq, second after Machu Picchu biggest complex of remains of Inca´s Empire. On the way down we will stop for small visit to local artesan market where you will be able to purchase some souvenirs. On the way to second ruins we will stop in picturesque place in Sacred Valley for lunch. In the early afternoon you will have a chance to visit the biggest Inka´s fortress Ollantaytambo. After memorable visit we will transfer you to the hotel where you will spend the night.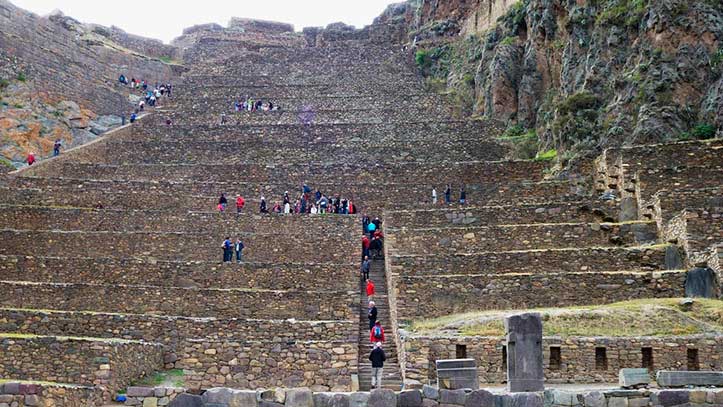 VERY IMPORTANT!!! THERE IS A LIMITATION UP TO 500 SPACES FOR WALKING THIS TREK PER DAY (200 for tourists and the rest for porters and helpers walking with them). IF THERE ARE NO MORE SPACES LEFT AUTOMATICALLY WE OFFER YOU SALKANTAY TREK 4D/3N (with more Andean Mountains landscape views and nature experience) OR IF YOU WISH YOU CAN REPLACE IT WITH INCA JUNGLE TREK 4D/3N (with more adventure and activities on the way including: bicycles, rafting and zip line). During the month of February each year INCA TRAIL is closed for maintenance. In this time we offer only SALKANTAY TREK 4D/3N OR on request INKA JUNGLE TREK 4D/3N. CAMINO INKA TREK 4D/3N
Early morning we will start our trek by going by car to km82 where we start our trek. First day of Camino Inka is pleasent as we walk around 11 km and with the altitude going up from 2750m till 3000 m. Most of the time we walk next to the river Urubamba with picturesque view. Meantime we will see from the distance some of the first ruins of Inka´s Empire. We spend the night in Wyllabamba.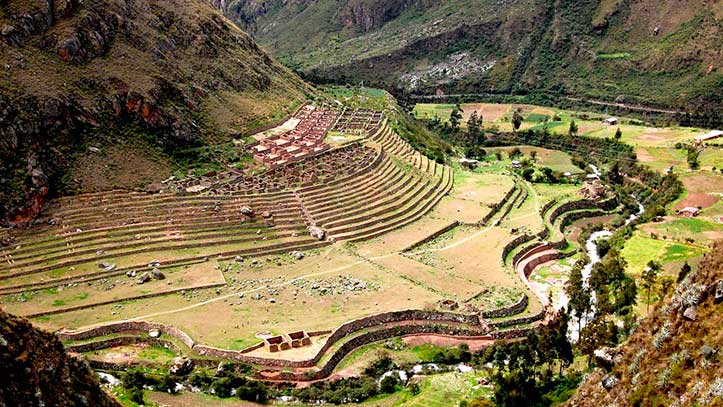 After early morning we will contine our journey for the 2nd day and the most difficult one. As we need to reach the altitude of 4200m. but of course it is very slow and achievable process. Meantime we will stop to enjoy the views. After reaching the hightest part of our trip we will continue to Paccaymayu 3600 m. where we spend the night.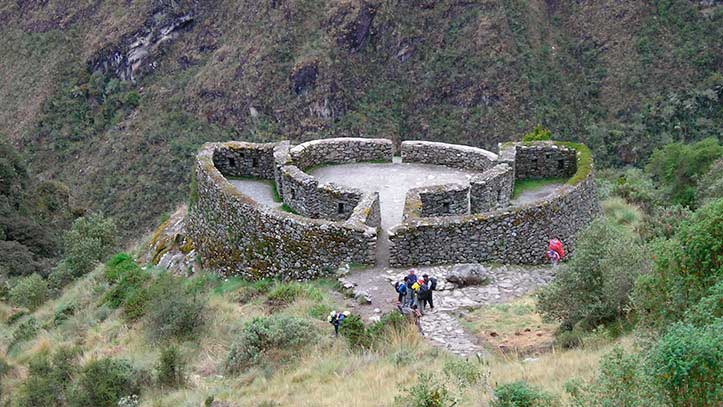 Day 3rd of the trek is the longest one as its about 18 km but is pleasent slowly way down with many Inka´s ruins on the way to explore. After long day we will spend the night at Wiñayhuayna. This night will start for us very early as we need to wake up the next day around 3am to continue our journey.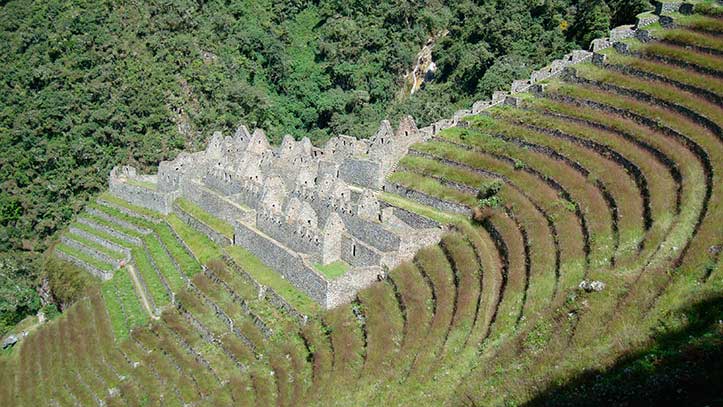 After early wake up we will continue to Intipunku where we will be able to see for the first time majestatic Machu Picchu. After around 2 more hours of walk we finally arrive to the ruins, where we will have first 2 hours guide explaining all the parts of Machu Picchu and after as much free time to enjoy this incredible complex as we will need. Our train back to Ollantaytambo from the Aguas Calientes, village next to Machu Picchu, leaves around 6:30pm and then from Ollantaytambo will will have a transportation to Cusco. Night at the hotel.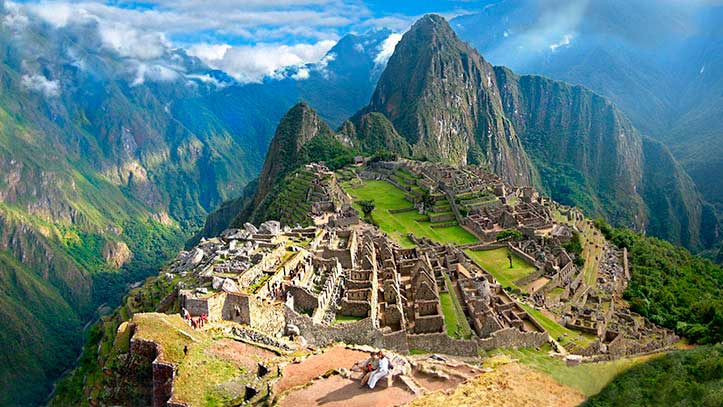 After 4 days of walking you deserve to have some break in the most beautiful city in South America – Cusco. If you missed something and didnt have time to see it or do it this is the day for you. Enjoy and explore.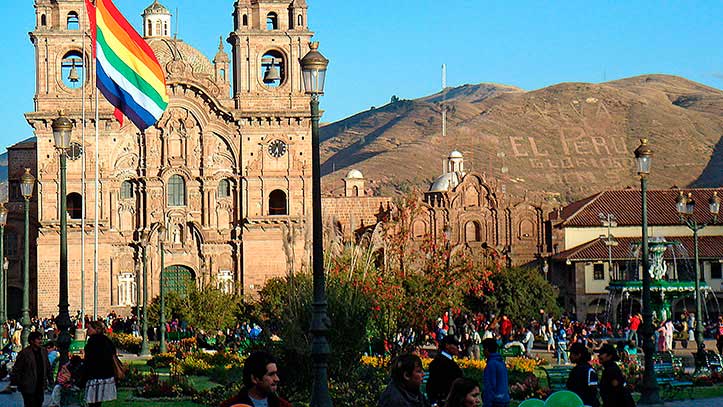 This day we start after breakfast and we will be transfer to the bus station where we begin our journey to the south of Peru. On the way we will have many stops to visit Sixtine Chapel of South America - Andahuaylillas, Templo of Wirakocha in Raqchi, the highest mountain pass during our journey La Raya 4335m. and Museo de Pukara. On the way we will have a stop for tasty lunch. After arrival in Puno at 5pm we will be accommodated in a hotel.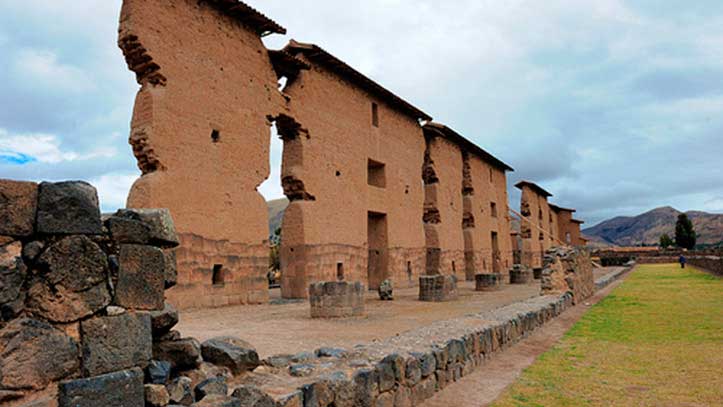 After breakfast we will be tranfer to the port, where a small luxury boat will take us for a journey from Puno, through beautiful Lake Titicaca to Isla del Sol, where according to legend the first Inka was born, to Copacabana on the Bolivian coast and then we will be tranfer by bus to La Paz, capital of Bolivia. Tranfer to the hotel.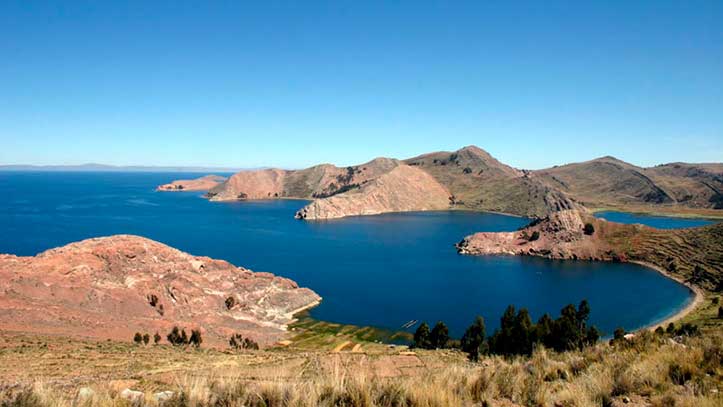 After breakfast there will be chance to explore full of cultural experiences La Paz with its indegenous people and vibrant culture using our opcional CITY TOUR with Valle de la Luna tour or do it by yourself. After that we will be transfered to the bus station for night bus to Uyuni (leaving around 9pm).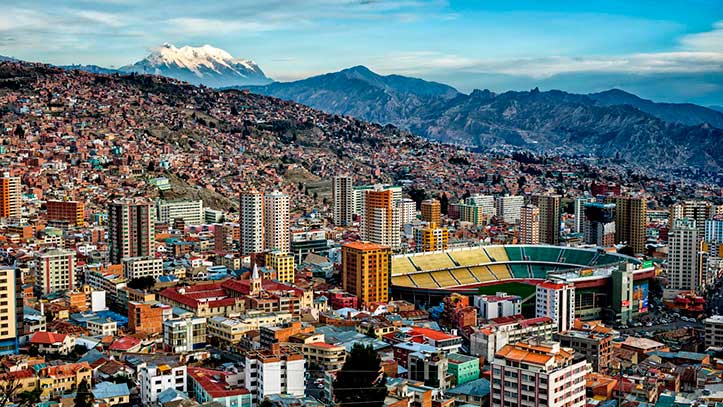 In the morning, after we arrive we will visit the train cemetery on the outskirts of town. We then drive in our 4x4to the the world's largest salt desert - Salar de Uyuni (on the hight of 3650 m.) On the way, we visit the salt exploitation of Colchani and the Salt Hotels, which are closed for tursits since November 2001. We then stop in the heart of the Salar on the Island of Incahuasi. This volcanic island is covered with stromatolites and giant cacti. In the afternoon, we head south towards the village of San Juan.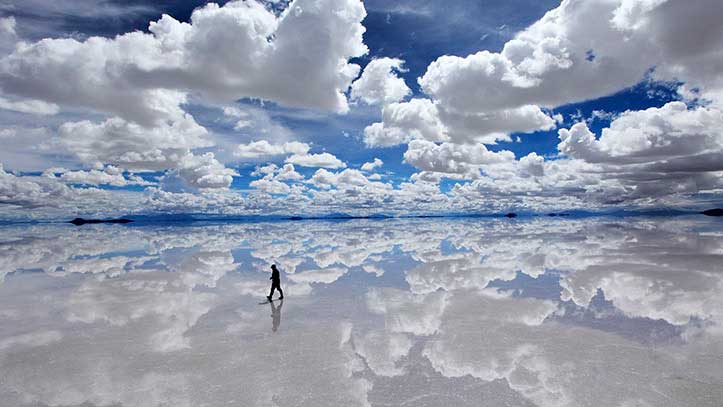 After leaving San Juan, we cross the Salar de Chiguana. From there, the road climbs from 3600 m to about 4200 m of altitude. We pass by volcanoes Tomasamil, with almost 5900 m. and Ollague, on the Chilean border. We stop at the mirador of volcano Ollague, still active and sheltering one of the world's highest sulfur mines. We then skirt the Chilean border going south following the "Road of the jewels": lagunas Cañapa, Hedionda, Ch'arkota, Honda, sanctuary to three varieties of Flamingoes. The track continues on through the beautiful scenery of the Siloli Desert and its famous "Stone Tree" where we can sometimes spot viscachas, before arriving, in the afternoon, at Laguna Colorada. This laguna owes its intense red-brick color to the light sensitive phytoplancton present in its water. Night in shelter (basic comfort).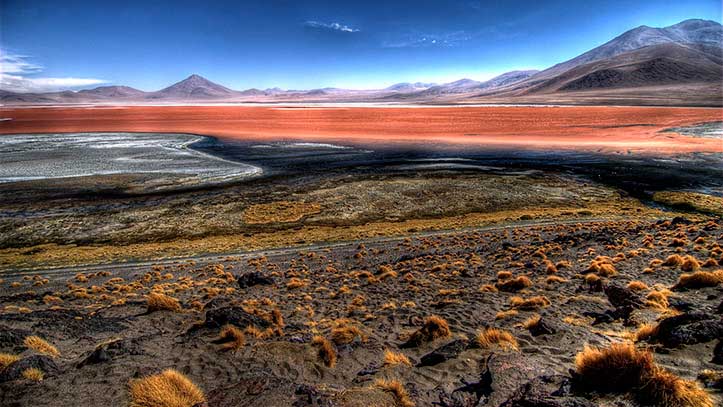 We leave very early in the morning for an excursion to the Sol de Mañana Geysers on the altitude of 4850 m. a volcanic crater from which escape sulfuric fumes and heavy water. We then have a breakfast in Polques before skirting Laguna Salada and crossing the Dali Desert (named after the scenery reminiscent of one of his paintings). We reach Laguna Verde, at the foot of volcanoes Juriques and Licancabur (5960 m.) before noon, to witness a curious phenomenon: the wind picks up and the waters of Laguna Verde change to a spectacular emerald color.We cross the Chile-Bolivia border at Hito Cajon in the early hours of the afternoon and after an hour long descent we reach San Pedro de Atacama, a refreshing oasis in the middle of the scorching Atacama desert. Transfer to the hotel.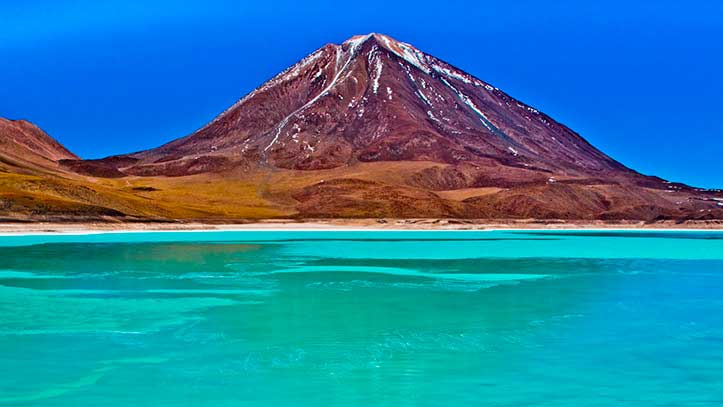 This day is one of the hardest as we need to spend around 18 hours in a bus and planes. After breakfast we will be driving to Calama (around 98km) to catch a flight to Santiago di Chile and then to Foz de Iguazu. After long trip we arrive very late and have transfer straight to the hotel. Where we can rest.
Pick up from hotel to visit and have the best views of Foz Iguazu Falls on the Brazilian side. Once inside the park, which covers an area of 175,000 hectares. You will be amazed with the care, beauty and enormity of it which is home to countless species of animals and plants. Surely nature will receive sympathetic to welcome butterflies on display in your flight and delight you with their colors. Since 80% of the falls are on the Argentine side, the Brazilian park has one runway about 1000 m., where they will enjoy the different views. After the same, compared to jump Floriano, is a viewpoint which is accessible via an elevator, which one of the most stunning views of the Falls is obtained. In the early morning departures after Cataract tour, we have a time to have lunch and visit the Duty Free Shop. A unique opportunity to purchase the best brands in the world without taxes, 10 minutes from the Falls. After that transfer to the hotel.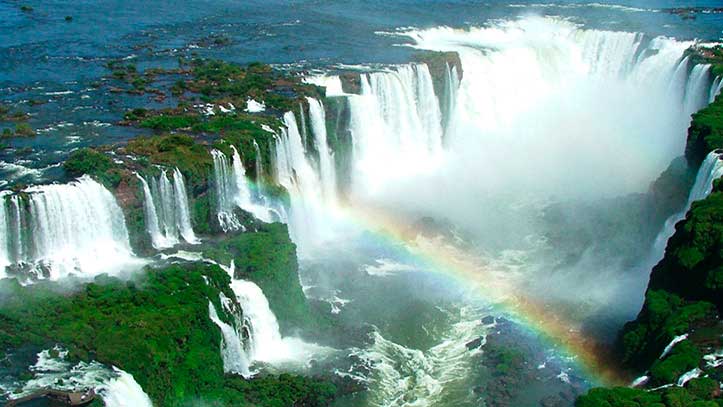 During this day we will visit Argentinian part of spectacular Iguazu Waterfalls. Pick up from hotel and transfer to waterfalls where we will admire: ´Garganta del Diablo´- Indescribable by its beauty and energy that excites all, an impressive array of noises and landscapes. Unmissable. ´Circuito Inferior´- A set of footbridges strategically designed that allow diverse views of the Iguazu Falls and an intimate encounter with waterfalls and charming corners of the forest. ´Circuit Superior´ - access to the panoramic views of the Falls and the Iguazu River delta formed by a set of leafy islands. For all tours we recommend taking insect repellent, sneakers and comfortable clothing. Paseo La Gran Aventura. Boarding twin engine boat sailing 6 Km. from the Iguazu River 2 Km Lower fast. Join the Canyon of the Devil's Throat, approximation to the jumps and landing in front of San Martin Island. Duration: 1 h. Approx. after that we will go back to the hotel to pick up our luggage and have a trasfer to the airport from where we will flight direct to Buenos Aires. After landing transfer to the hotel. Free time.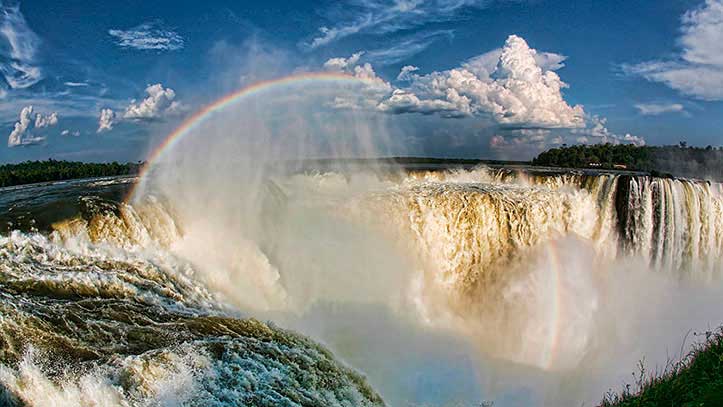 After breakfast pick up from the hotel to have a visit to this beautiful city. A trip that will allow you to discover all the magic of Argentina's capital. The tour includes the magnificent areas of Recoleta and Palermo, with its beautiful parks and buildings, the Teatro Colón, one of the five most important opera theaters in the world, the Plaza de Mayo, the Cathedral, the typical Avenida de Mayo Congress and many other buildings and palaces of special architectural, historical and cultural value. Free afternoon.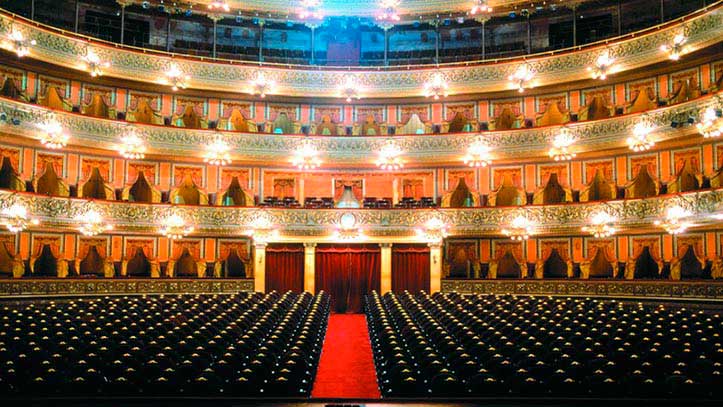 Transfer out. End of the trip.
All transfer in and out
3 nights in a hotel with bathroom, hot wáter, wifi
3 breakfasts
Bus ticket Lima-Paracas
OPCIONAL (extra charged):
City tour with tour guide english/spanish
Dinner show with local peruvian dances
Paragliding around Lima´s spectacular cliffs
Evening trip to Parque del Agua ( with the hightest fountain in the world)
All transfers in and out
1 night in a hotel in Huacachina Oasis with bathroom, hot wáter, wifi
Ballestas Islas tour
Huacachina tour on deserted dunes and buggyboarding experience
Nazca lines flight tour
Bus ticket Paracas-Ica(Huacachina)
Bus ticket Ica(Huacachina)-Nazca
Bus ticket Nazca-Arequipa
all transfers in and out
2 nights in a hotel with bathroom, hot wáter, wifi
2 breakfasts.
2 days tour to Colca Cañon with night in a hotel*** in Chivay and meals according to the tour descriptions
Bus ticket Chivay-Puno.
OPCIONAL (extra charged):
All transfer in and out
4 nights in a hotel with bathroom, hot wáter and wifi
1 night in a hotel in Aguas Calientes with bathroom, hot wáter and wifi
5 breakfasts
1 day trip to Sacred Valley of Incas with lunch included and finish with train (Ollyntaytambo do Aguas Calientes) and night in Aguas Calientes
All day trip with sunrise view to Machu Picchu with tourguide billingual (eng/spa) and free time to explore this monumental place by yourself
Entrance to Machu Picchu
Train both ways to Aguas Calientes
Bus Concetour from Aguas Calientes to Machu Picchu and back
Flight Cusco-Lima
OPCIONAL (extra charged):
City tour + 4 ruins
Entrance to Huaynapicchu Mountain depending on availibility (only 400 persons per day)
1 day trip to Moray and Salineras Maras
1 day trip to Valley South with Tipon and Sextine Chapel of South America Andahuaylillas
Entrance fee to hot springs in Aguas Calientes
Transfers In / Out
Transportation Cusco-Km 82. Piscacucho. (Start walking)
Professional bilingual Tour guide.
Assistant tour guide (for groups of 9 or more people)
Entrance Fee to Inka Trail and Machu Picchu.
03 breakfasts, 3 lunches, 3 afternoon snacks, 3 dinners and various snacks to be eaten throughout the day "breakfast on day 1 and meals after last breakfast (on day 4)are not included"
Cook. (Professional) Vegetarian (vegan) food on request at no extra cost!
Drinking water along the Inka trail only on meals times.
Dining tent with tables and chairs.
first Aid Kit.
01 Oxygen Ball.
Porters (to carry tents, food and cooking equipment).
Quadruple & waterproof Camping tent "02 people only".
01 Sleeping Mattress per person.
Touristic Bus from Machu Picchu to AguasCalientes..
Return train tickets Expedition (Machupicchu.Ollanta and bus to Cusco) transfer to Hotel..
Turistic bus CUSCO – PUNO with 4 places to visit with entrance fees and lunch included
1 night in a hotel*** with bathroom, hot wáter, wifi and breakfast
1day trip through Lake Titicaca and Isla del Sol and Copacabana ( Bolivian coast) and finish in La Paz with lunch included.
All transfers in and out
1 nights in a hotel*** with bathroom, hot wáter, wifi and breakfast
All trasfers in and out
Night bus to Uyuni with refreshments served on board.
OPCIONAL (extra charged):
CITY TOUR with Valle de la Luna
All transfers in and out
4 days trip to Uyuni Salar and Lagunas COLORADA, VERDE with 4x4 shared Jeep transportation, full board and nights in refugees; crossing the border BOLIVIAN/CHILE and finishing in San Pedro de Atacama oasis.
Bus from San Pedro de Atacama do Calama .
Flight Calama – Santiago de Chile
All transfers in and out
2 nights in a hotel*** with bathroom, hot wáter, wifi, breakfast included
1 day trip to Brazilian side of the Falls ( entrance paid separately)
1 day trip to Argentinian side of the Falls (entrance paid seperately)
Flight Iguazu – Buenas Aires
All transfers in and out
2 nights in a hotel**** with bathroom, hot wáter, wifi and breakfast included
OPCIONAL (extra charged):
City tour/ dinner tango show
Some of the meals
Tips for local guides