The most exiting program – one of the most living, full of variety and pulsing with night life together with momorable places to visit and great shopping cities in the world. Why do not visit New York City for this 6 days long break ?
HIGHLIGHTS: NYC, 9/11 Memorial, Empire State Building, Statue of Liberty, Musums, Broadway show
Flight to New York City. Transfer to the hotel in Manhattan. Free time in the afternoon.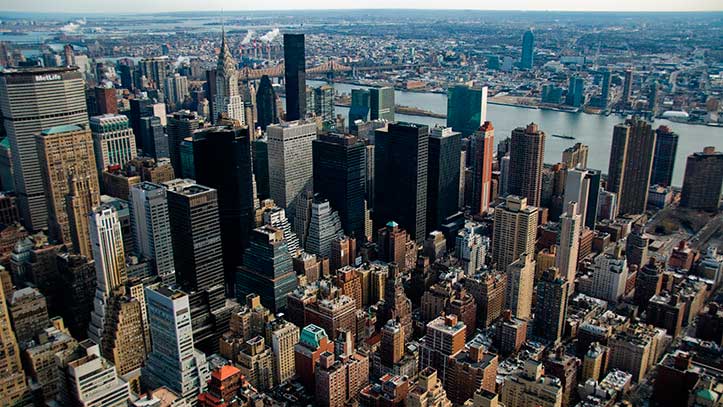 In the morning transfer using metro to South part of Manhattan and Battery Park from where you will take a boat to visit Statue of Liberty – the most iconic building in NYC. After short ride we will have a chance to climb on the Statue and admire the view of lower Manhattan. After that we will carry on to Ellis Island where all the immigrants had to have a stop after few weeks sailing from Europe in XVIII, XIX and XX century before reaching their dream destination – NYC. You will have a chance to visit immigration buildings together with museum dedicated to all who have come or have been declined to enter to USA. After we will go back to Battery Park and will continue to have a small break for lunch and after we will have a memorable visit to 9/11 Museum and Memorial. In here we will spend around 2 hours visiting the most tragic place in NYC. After that we will have time off to enjoy the rest of the day.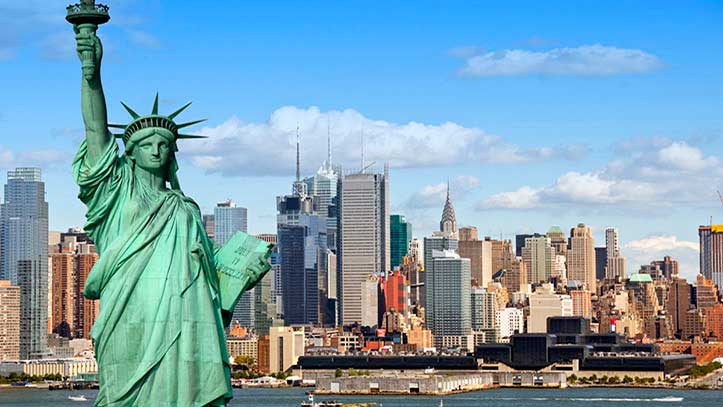 After breakfast in a hotel we will continue visiting incredible NYC. First we start from panoramic view of NYC from Empire State Building and its 86th floor together with observatory on 102 floor. We will do it in the morning to avoid the crowd later on. After admire stunning view we will continue by metro to Brooklyn from where we will walk slowly through picturesque Brooklyn Bridge towards Manhattan. During this trip we can see how incredible the construction on its own of the bridge is together with famous views of high scrappers of NYC. After reaching Manhattan we will go by metro to the north of the island to have a lunch in Central Park surroundings and after we will continue to visit Park on its own. This spectacular part of NYC is a soul and lungs of metropolies and place to rest and spend free time for New Yorkers. It has a variety of different hidden spots so beautiful and romantic to take a pictures. You can stay there and admire its slow relaxing atmosphere for hours. After that free time in the afternoon.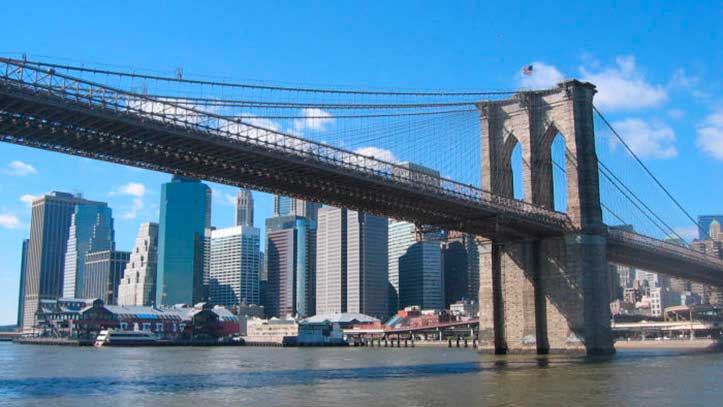 Today will have a very relaxind day depending on what everybody is willing to do in the afternoon. As this day is dedicated to some sighseeing and then some shopping in one of the most famous shopping centre in the world – Macy´s. First we will go to trendy and fasionable Chelsea área to admire convertible train track from the south to north of Manhattan - High Line - into very modern park that is fantasticaly adaptated as a part of landscape of NYC. Later we will contine to MoMA Museum of Modern Art where we will have a chance to admire masterpieces and exhibitions by many artists. After we will continue to have a lunch and shopping in Macy´s from where you will have time for yourself.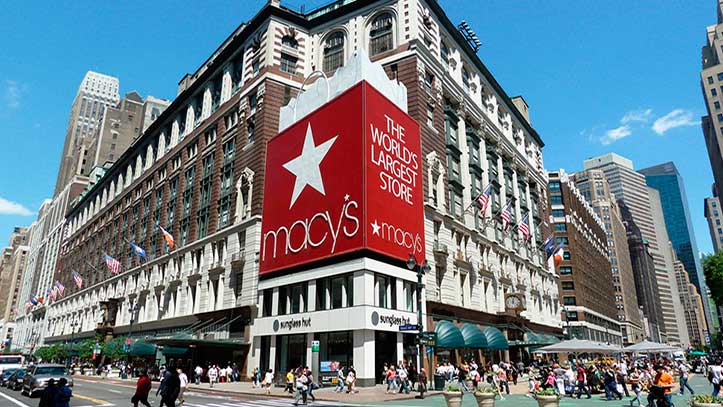 This day we will start from the biggest museum in NYC and the famous one Metropolitan Museum of Art. Of course for those who are not interested we can exlude that from the program and put instead American Museum of Natural History, well known for using it as a backgraound of the movie ´Night at the Museum´. Visiting will takes place around 3 hours after that there will be free time for last shopping and admiring NYC on your own. But around 5pm we will meet at the hotel to have a pre-theatre dinner and a Broadway musical show included in our program. Depending on season and prices we will confirm the show later. After the show complementary drink in one of the Broadway district bars and free time.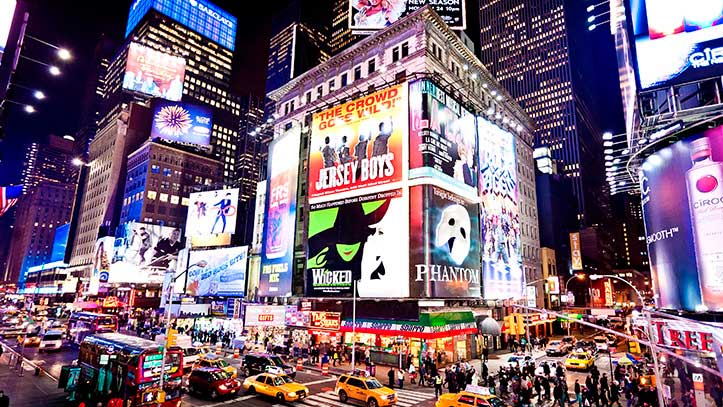 After breakfast transfer to the airport and return to LIMA.
Flight Lima – New York – Lima
All trasfers in and out
5 nights accommodation in a hotel*** with bathroom, hot wáter, wifi and breakfasts
CITY TOURS including:
Cape Liberty with Ellis Island
9/11 Memorial and Museum
Empire State Building entrance to 86th and 102nd floor
MoMA Museum entrance
Metropolitan Museum of Art/ American Museum of Natural History
Broadway show ticket + pre-theatre dinner + glass of wine (or any other drink) after
Some of the meals
Tips for local guides
Extras
DAILY DEPARTURE CONFIRMED 100% GUARANTEED DEPARTURES
Every departure is now guaranteed to run. Yup, all of them.
Our Travel Agency is pleased to present our guests with a variety of favorite
tour programs that are available on a daily departure basis. With a minimum
of 2 passengers, we offer tours to Perú and Southamerica and many other well-known
destinations in America every day throughout the year.