Why don´t you mix in one trip three major precolombian cultures – Inka´s Maya´s and Azteca´s together with great leasure beach experiences in lazur blue beaches of Playa del Carmen in Mexico? Pack your suitcase now and enjoy your best experience in your life.
HIGHLIGHTS: Playa del Carmen (or Cancun), Tulum, Chichen Itza, Mexico City, Teotihuacan Piramids
Flight to Cancun, transfer to the hotel in Playa del Carmen or Cancun, free time.
Free day on the beautiful beach and for those who love activities there are plenty to choose from at the centre of town you are staying.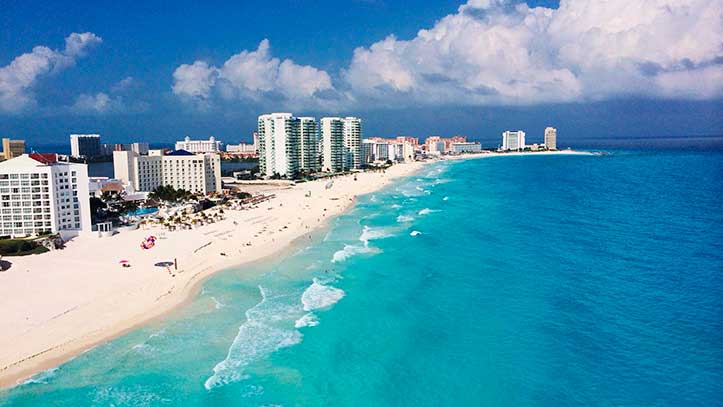 After breakfast we will pick you up from your hotel to have one of the best experience in your life – swimming with dolphines. This mammals are by the scientists one of the most intelligent after humans spacies on Earth. During our trip we will have a chance to swim, touch and interacting with them making this your extraordinery day full of surprises and fun. After return to the hotel and free time to enjoy beach or using many activities your town offers.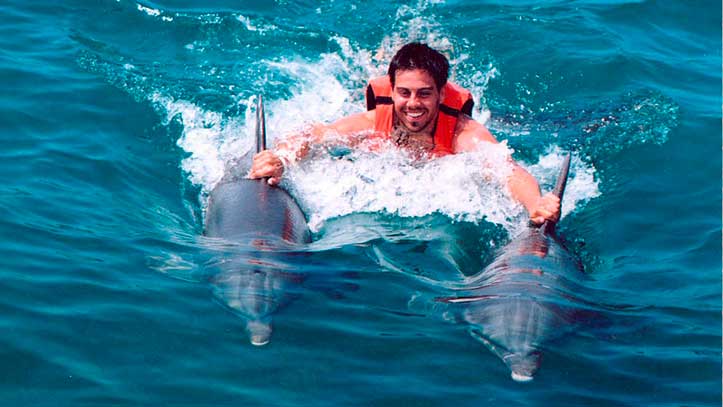 This day we will visit one of the most famous Mayan ruins – Tulum. This site is flourished in late Post-classical times with buildings dating back to the 12th century. It was once an important trading port, one of the few Mayan cities still inhabited when the Spaniards arrived. Mounted on the edge of a cliff, this abandoned city towers above the beautiful white sandy beach, where the sun rises from the sea above the city walls.. You'll have a 45 minute guided tour of Tulum. Your guide will explain all the important sites, including the historical significance of buildings such as the Castle, the Temple of the Masks and the God Chaac and after that we will continue to Xel-Ha. A 20 minute drive will take you to the incredible natural aquatic theme park created by the Mayan gods themselves: Xel-Ha. This special place gathers the best of the Mexican Caribbean all in one place. You will find there a wide variety of colorful tropical fish, you can learn how to snorkel and observe the different species up close. You'll explore cenotes (underground caves) or simply sit in one of the beach chairs and soak up the sun along the spectacular coastline! Underground rivers flowing out to the beautiful Caribbean Sea feed an environment of creeks, lagoons, natural wells and ancient caves. Explore the underwater world by snorkeling and coming face to face with exotic underwater flora and fauna such as curious rays and French Angel fish. Other activities include cliff diving, rope bridge walking, and bicycling, kayaking, and much more. Day to remember.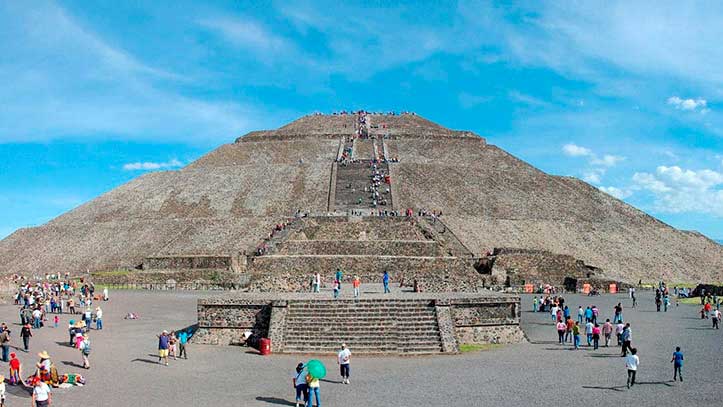 Today we will have one of the most important day of our trip. Visit to Chichen Itza. One of the 8 Wonders of the Modern World. Here you will explore the ancient capital of the Mayan Empire. Its extraordinary architectural beauty and geographical location will make you overwhelmed. Your first stop is a 50-minute visit to either the Ikil cenote or the Hubiku cenote.The cenote visited will depend on which area is less populated on the day of your tour. You'll have free time to explore this natural wonder, so be sure to bring along your towel and swimsuit! At around 12pm we will enter the archaeological site, you'll be divided into English and Spanish speaking groups for a guided tour. You'll be taken on a 1.5 hour tour with a certified guide who will introduce you to the secrets of the Mayans. Your guide will explain the historical significance of all the most important sites before leaving you to enjoy the ruins on your own until 3pm. After we will have a lunch in one of the local restaurants. And feeling amazed with this great day we will going back to our hotel.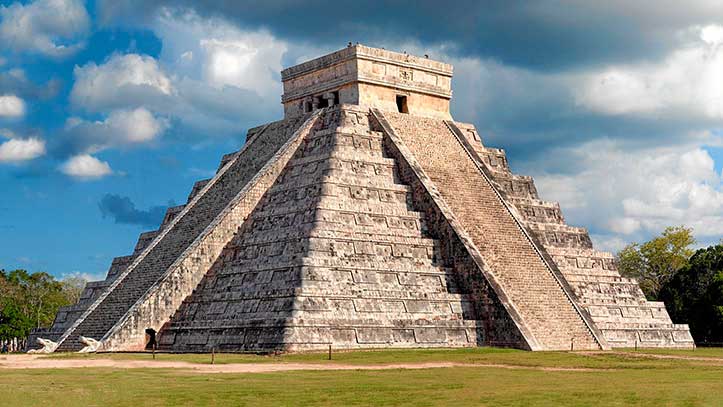 Today after breakfast we will trasfer you to the airport in Cancun from where you will have a flight to Mexico City. After arrival transfer to the hotel and free time.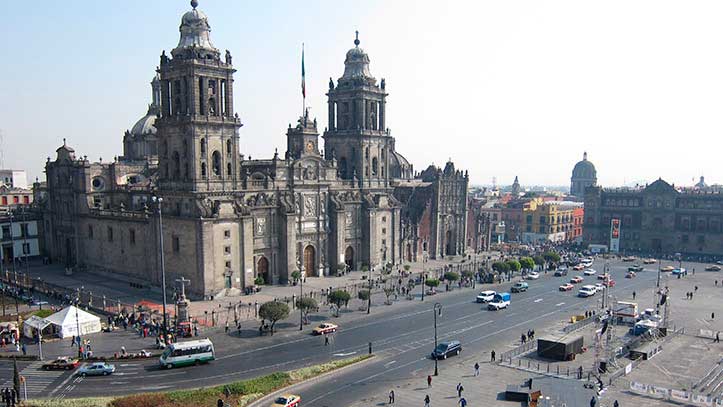 All day we will have a CITY TOUR in which you can admire Aztecas´s remains and also Spanish conquistadors heritage. You'll visit the Metropolitan Cathedral, which is the largest church in all of Latin America, housing many art treasures of the colonial period. It took almost 250 years to finish it and unfortunatelly because of its unstable ground it slowly sinking and there is a huge risk of future collapsing. Next, become a part of a vast cultural and recreational attraction known as Chapultepec area. This 2,100 acre (8,500 sq. km) area contains five museums, two beautiful lakes, a zoo, an amusement park with one of the world's largest roller coasters, a relaxing botanical garden and many quiet walkways. There is also a visit in the National Palace, one of the oldest government seats in the world, which still houses the President's Office and the Ministry of Finance. Become a part of history when you walk through this 1693 palace while observing the Diego Rivera murals that blazon the inner hallways of the building. At the end we will have a chance to learn about Mexico's 30 centuries of human evolution when you visit the Anthropological Museum, which is the finest archaeological museum in the world. Here, you'll have the chance to see thousands of artifacts, including burial tombs, giant Olmec stone heads, the famous Aztec Calendar Stone and a reconstructed Mayan temple. Afternoon free for sighseeing by your own.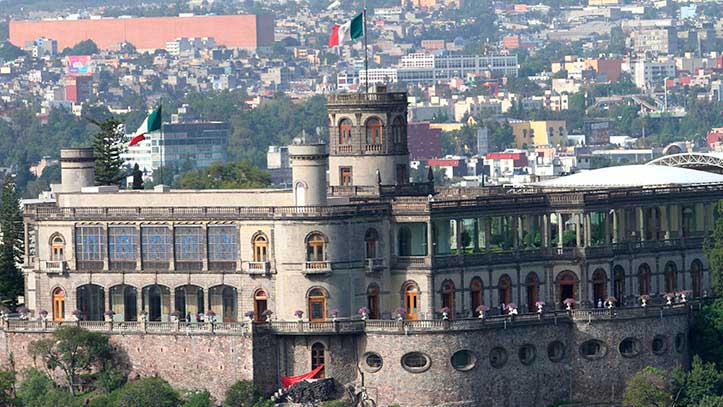 After breakfast we will have a spectacular trip to Teotihuacan Piramids, incredible complex of Piramids that is only compare with its greatness with Piramids in Egypt. Few cities in the world have been considered worthy of being inhabited by Gods but Teotihuacan is defenately one of them. Thousands of years of civilization, which today can still be felt along its wide avenues projecting out towards the cardinal points of the universe had to pass before this place could be elevated to the ranks of a mythical city. During half day tour we will take you to the archaeological site of Teotihuacan, which is one of the most impressive sites of the Aztec World. It is located only one hour outside of Mexico City. They are still in a condition like that only beacase Spanish conquistadors did not see them and leave them till now to admire its gigantic size and geometrical harmony. After that you will have a chance to visit the Shrine of our Lady of Guadalupe, the most visited religious site in Latin America. Built in the 16th Century, this Shrine is a wonderful example of Spanish Baroque Art. In 1531, a 'Lady from Heaven' appeared to a poor Indian at Tepeyac, a hill northwest of Mexico City. She identified herself as the Mother of the True God, instructed him to have the bishop build a temple on the site and left an image of herself imprinted miraculously on his tilma. After that return to the hotel free time.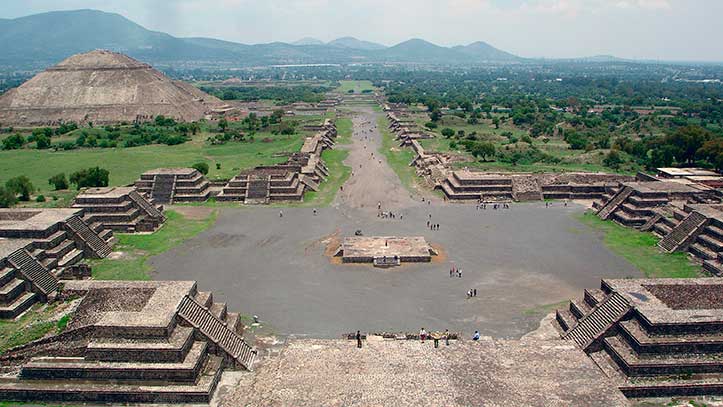 Transfer to the airport. End of trip.
Flights LIMA-CANCUN-MEXICO CITY
All transfers in and out
5 nights hotel in Cancun or Playa del Carmen**** ; 3 nights in hotel**** in Mexico City
8 breakfasts, 2 lunches
Swimming with dolphins trip
1day tour TULUM RUINS and XEL HA
1day tour CHICHEN ITZA
1day tour MEXICO CITY TOUR
1day tour TEOTIHUACAN PIRAMIDS
Some of the meals
Tips for local guides