Many of us like to be active and go with his life fast. That also reflects the way of travels. This program is perfect for those who don´t have much time but want to see most important sights of Peru and prefer to explore it during the trek. Of course one country is not enough so we added Bolivia and spectacular Lake Titicaca for you to enjoy.
HIGHLIGHTS:Lima, Cusco, Sacred Valley of Incas, INCA TRAIL 4D, Machu Picchu, Puno, Copacabana, Isla del Sol, La Paz
Arrive to Lima, reception at the airport, and transfer to the hotel.
This day you can use for our optional LIMA CITY TOUR tripa round the old town and visit the most impressive buildings like Cathedral, San Francisco Monasterio with its famous Catacombs, Iglesia de la Santa Rosa and many more or have this day as a free and relaxing day for acclimatize to different time zone.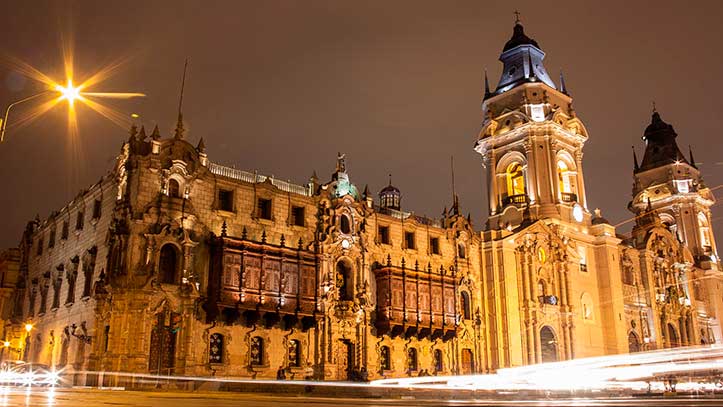 After breakfast you will be taking to the airport and to have a flight to Imperial Cusco. After arrival transfer to the hotel. Depending on what time you arrive you may enjoy free rest of the day just walking and admiring medieval architecture of Cusco or you can ge tour CUSCO CITY TOUR trip with 'Qorichancha plus 4 ruinas'. Return to the hotel.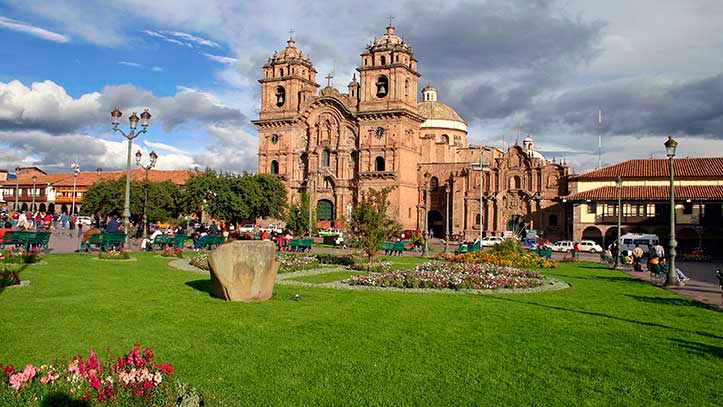 After breakfast you will start your trip to Sacred Valley of Incas where you will witness spctacular remains of Pisaq, after Machu Picchu second the biggest complex of ruins of Inca´s Empire. On the way down we will have a time to stop for small visit to local craftsman market where you can purchase some souvenirs. On the way to another ruins we will stop in beautiful place in Sacred Valley for tasty lunch. In the early afternoon you will be visiting the biggest Inka´s fortress Ollantaytambo. After visiting we will take you to the hotel where you will spend the night.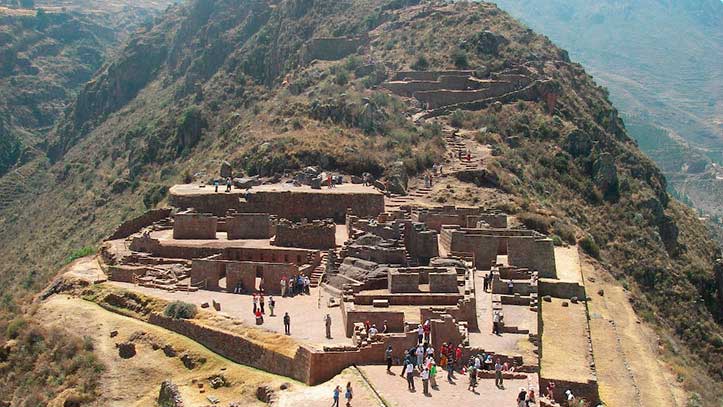 VERY IMPORTANT!!! THERE IS A LIMITATION UP TO 500 SPACES FOR WALKING THIS TREK PER DAY (200 for tourists and the rest for porters and helpers walking with them). IF THERE ARE NO MORE SPACES LEFT AUTOMATICALLY WE OFFER YOU SALKANTAY TREK 4D/3N (with more Andean Mountains landscape views and nature experience) OR IF YOU WISH YOU CAN REPLACE IT WITH INCA JUNGLE TREK 4D/3N (with more adventure and activities on the way including: bicycles, rafting and zip line).
During the month of February each year INCA TRAIL is closed for maintenance. In this time we offer only SALKANTAY TREK 4D/3N OR on request INKA JUNGLE TREK 4D/3N.
CAMINO INKA TREK 4D/3N:
Early morning we will start our trek by going by car to km82 where we start walking. First day of Camino Inka is pleasent as we walk around 11 km and with the altitude going up from 2750m till 3000 m. Most of the time we walk next to the river Urubamba with picturesque view. Meantime we will see from the distance some of the first ruins of Inka´s Empire. We spend the night in Wyllabamba.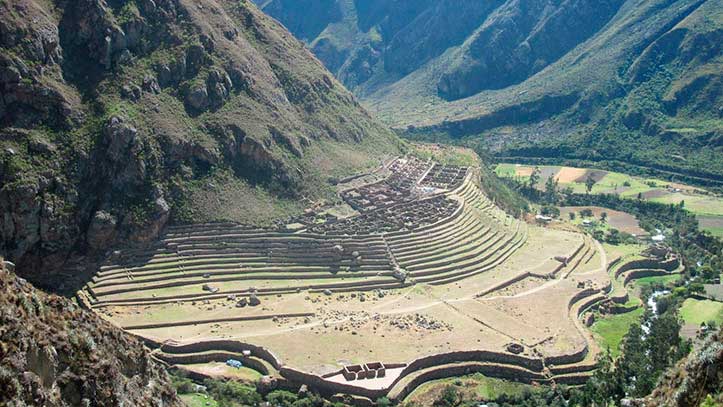 After early morning we will contine our journey for the 2nd day and the most difficult one. As we need to reach the altitude of 4200m. on ´Dead Woman Pass´. But of course it is very slow and achievable process. Meantime we will stop to enjoy the views. After reaching the hightest part of our trip we will continue around two more hours to Paccaymayu 3600 m. where we reach early afternoon. So we will have a chance to relax a little and spend the night.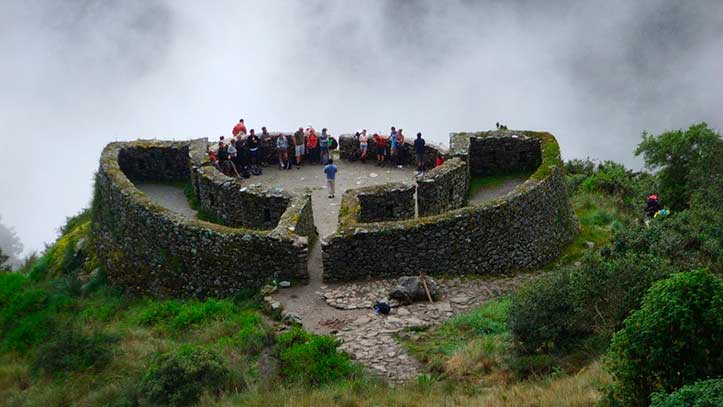 Day 3rd of the trek is the longest one, as its about 18 km, but is pleasent slowly way down with many Inka´s ruins on the way to explore. After long day we will spend the night at Wiñayhuayna. This night will start for us very early as we need to wake up the next day around 3am to continue our journey.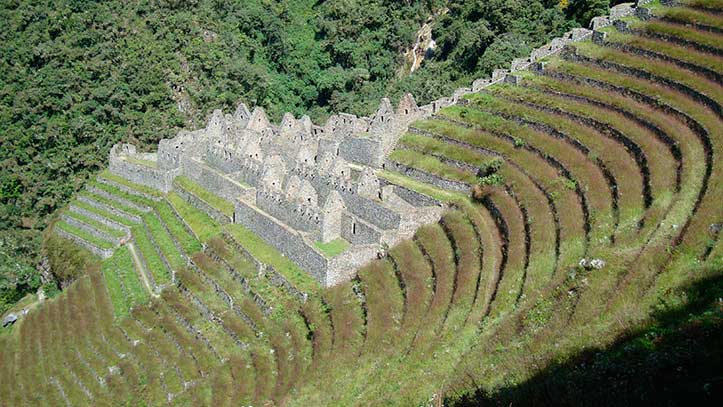 After very early waking up we will continue to Intipunku where we will be able to see for the first time majestatic Machu Picchu. After around 2 more hours of walk we finally arrive to the famous ruins, where we will have first 2 hours guide explaining all the parts of Machu Picchu and after as much free time to enjoy this incredible complex as we will need. Our train back to Ollantaytambo from the Aguas Calientes, village next to Machu Picchu, leaves around 6:30pm and then from Ollantaytambo will will have a transportation to Cusco. Night at the hotel.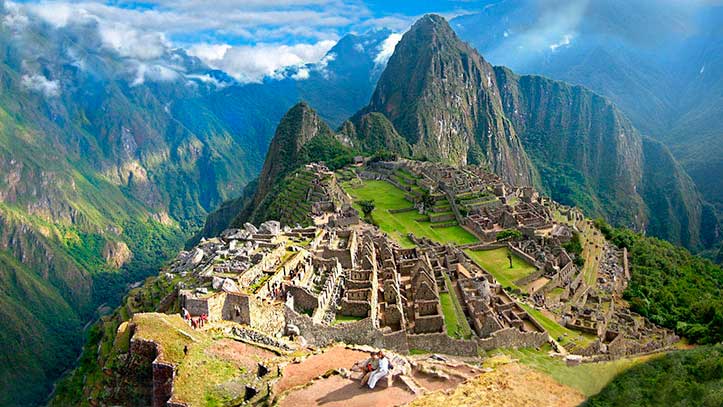 This day we start after breakfast and we will be transfer to the bus station where we begin our journey to the south of Peru. On the way we will have many stops to visit Sixtine Chapel of South America - Andahuaylillas, Templo of Wirakocha in Raqchi, the highest mountain pass during our journey La Raya 4335m. and Museo de Pukara. On the way we will have a stop for tasty lunch. After arrival in Puno at 5pm we will be accommodated in a hotel.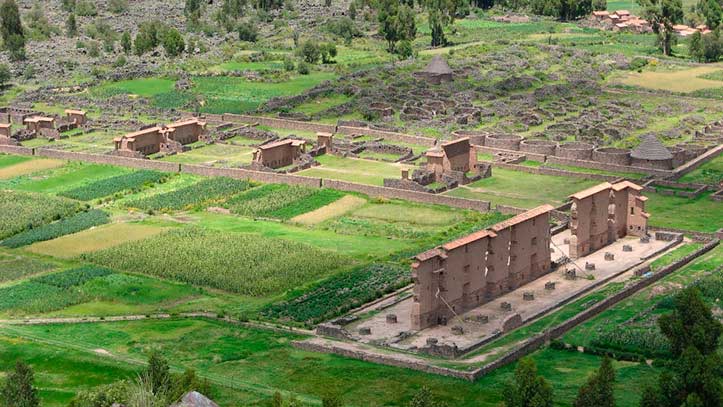 After breakfast we will be tranfer to the port, where a small luxury boat will take us for a journey from Puno, through beautiful Lake Titicaca to Isla del Sol, where according to legend the first Inka was born. The itinerary includes a visit to the Inti Wata Cultural Complex, the largest private tourist attraction of Bolivia, including the underground museum of Ekako, the traditional medicine and the Titicaca Reed Shipbuilders display centers, the Pachamama agricultural Inca terraces, a handicraft center, the Intica's lounge and at the Manco Kapac viewer of the largest Andean camelids. Then we continue to Copacabana on the Bolivian coast and then we will be tranfer by bus to La Paz, capital of Bolivia. Tranfer to the hotel.
TRANSTURIN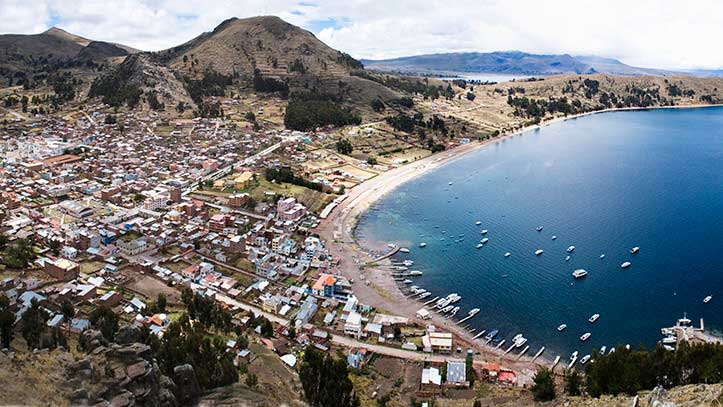 After breakfast there will be chance to explore the highest capital on earth La Paz during our optional LA PAZ CITY TOUR with its indegenous people and vibrant culture and after that magnificent Valle de la Luna.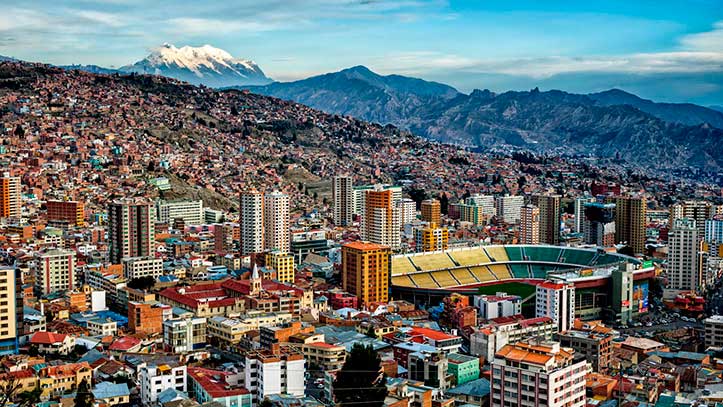 After breakfast transfer to the airport. End of trip.
All transfer in and out
Flight Lima-Cusco
2 nights in a hotel with bathroom, hot wáter, wifi
2 breakfasts
OPCIONAL (extra charged):
City tour with tour guide english/spanish
Dinner show with local peruvian dances
Paragliding around Lima´s spectacular cliffs
Evening trip to Parque del Agua ( with the hightest fountain in the world)
All transfers in and out
3 nights in a hotel with bathroom, hot wáter and wifi
3 breakfasts
1 day trip to Sacred Valley of Incas with lunch included and finish with train (Ollyntaytambo do Aguas Calientes) and night in Aguas Calientes
Flight Cusco-Lima
OPCIONAL (extra charged):
City tour + 4 ruins
Entrance to Huaynapicchu Mountain depending on availibility (only 400 persons per day)
Entrance fee to hot springs in Aguas Calientes
Transfers In / Out
Transportation Cusco-Km 82. Piscacucho. (Start walking)
Professional bilingual Tour guide.
Assistant tour guide (for groups of 9 or more people)
Entrance Fee to Inka Trail and Machu Picchu.
03 breakfasts, 3 lunches, 3 afternoon snacks, 3 dinners and various snacks to be eaten throughout the day "breakfast on day 1 and meals after last breakfast (on day 4)are not included"
Cook. (Professional) Vegetarian (vegan) food on request at no extra cost!
Drinking water along the Inka trail only on meals times.
Dining tent with tables and chairs
first Aid Kit
01 Oxygen Ball
Porters (to carry tents, food and cooking equipment)
Quadruple & waterproof Camping tent "02 people only"
01 Sleeping Mattress per person
Touristic Bus from Machu Picchu to AguasCalientes.
Return train tickets Expedition (Machupicchu - Ollanta and bus to Cusco) transfer to Hotel.
Some of the meals
Tips for local guides