How about being active and sporty and also try to explore as much as posible during the way. This program consists many of most desirable places to visit in Peru and what is important - some of them are reachable by foot. Above majestatic Cusco and Machu Picchu we have a deep blue Titicaca Lake with its native people and folklor.
HIGHLIGHTS: Lima, Cusco, Sacred Valley of Incas, INCA TRAIL 4D, Machu Picchu, Puno, Titicaca Lake
Arrive to Lima, airport reception, pick up from the airport and transportation to the hotel.
In the morning after breakfast you will have a tranfer to the airport and flight to Medieval Cusco. After arrival transfer to the hotel. Depending on the flight times you may enjoy free rest of the day with walking and exploring Imperial architecture of Cusco or use provided by us Cusco City tour in the afternoon with 'Qorichancha plus 4 ruinas'. After that come back to the hotel.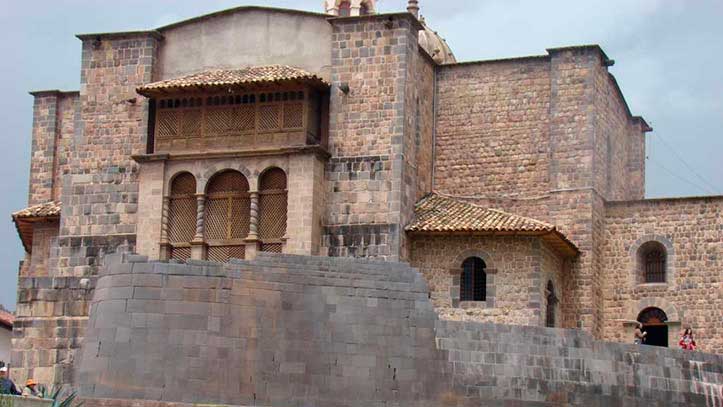 After breakfast you will start your trip to
Sacred Valley of Incas
where you will see ruins of Pisaq, second after Machu Picchu biggest complex of remains of Inca´s Empire. On the way through the village we will stop for a moment to purchase some gifts in an artesan market. On the way to second citadel of Incas we will stop in picturesque place in
Sacred Valley
for lunch. In the early afternoon you will have a chance to visit the biggest Inka´s fortress
Ollantaytambo
. After worth visiting place we will take you to the hotel where you will spend the night.
Day 4/ 5/ 6/ 7. INKA TRAIL 4D/3N
VERY IMPORTANT!!!
THERE IS A LIMITATION UP TO 500 SPACES FOR WALKING THIS TREK PER DAY (200 for tourists and the rest for porters and helpers walking with them). IF THERE ARE NO MORE SPACES LEFT AUTOMATICALLY WE OFFER YOU SALKANTAY TREK 4D/3N (with more Andean Mountains landscape views and nature experience) OR IF YOU WISH YOU CAN REPLACE IT WITH INCA JUNGLE TREK 4D/3N (with more adventure and activities on the way including: bicycles, rafting and zip line).
During the month of February each year INCA TRAIL is closed for maintenance. In this time we offer only SALKANTAY TREK 4D/3N OR on request INKA JUNGLE TREK 4D/3N. CAMINO INKA TREK 4D/3N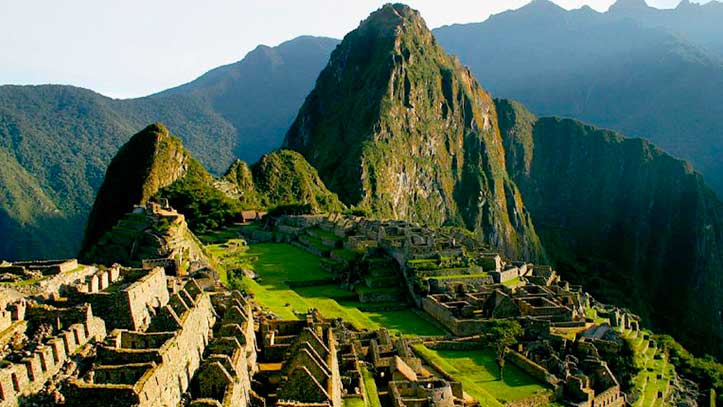 Early morning we will start our Inka Trail 4D/3N by going by provided transportation to km82 where we start our trek. First day of Inka Trail is pleasent and picturasque as we walk only 11 km and with the altitude going up from 2750m till 3000 m. Most of the time we walk with the view of the river Urubamba. Meantime we will see from the distance some of the first ramains of Inka´s Empire. We spend the night in Wayllabamba.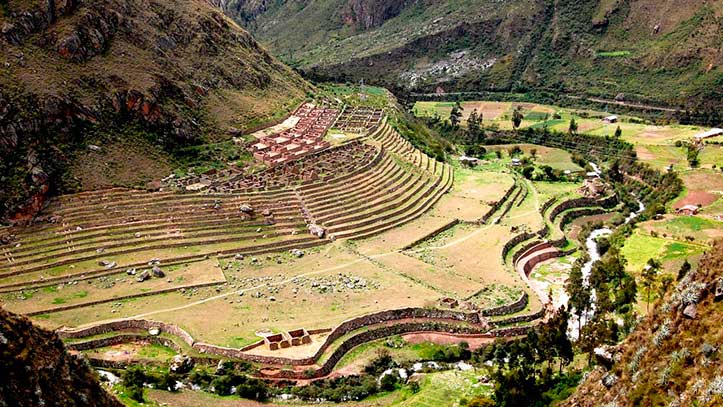 After early morning we will contine our journey for the 2nd day which actually is the most difficult one, because you will reach the altitude of 4200m. But of course it is very slow and easy to achieve process. Meantime we will stop to enjoy the views of spectacular mountains. After reaching the hightest part of our trip we will continue walk down during around 2 hours to Paccaymayu 3600 m., where we spend the night.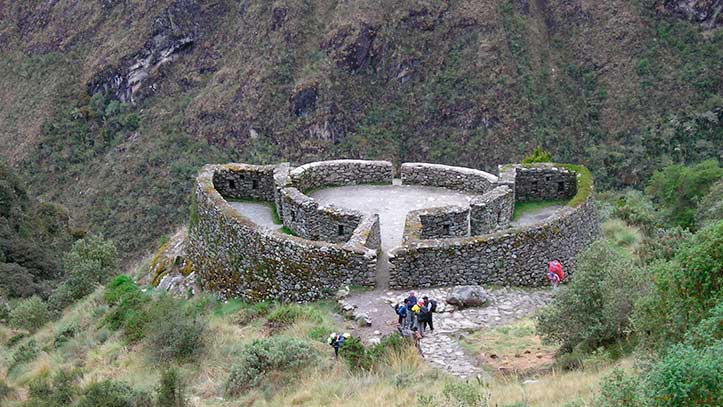 Day 3rd of the trek is the longest one (about 18 km), but is very pleasent way down with a lot of Inka´s ruins on the way to admire. After long day we will spend the night at Wiñayhuayna. This night will start for us very early as we need to wake up the next day extremely early to continue our journey and do not reach Machu Picchu too late.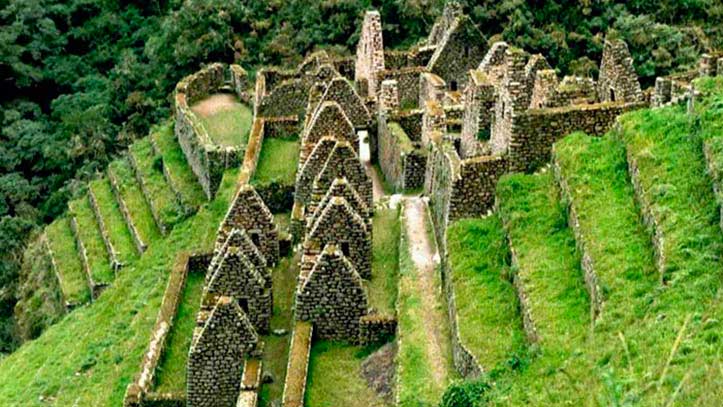 After early wake up we will continue to the place called Intipunku, from where we will be able to see for the first time majestic Machu Picchu. After around 2 more hours of walk we finally arrive to the ruins, where first 2 hours we will spend listening to the guide, who will be explaining all the parts of Inka´s Citadel. After you will get as much free time to enjoy this incredible complex as you will need. Just with one thing in mind. Our train back to Ollantaytambo from the Aguas Calientes, village next to Machu Picchu, leaves around 6:30pm and we need to catch another transportation from Ollantaytambo to Cusco. We spend the night at the hotel in Cusco.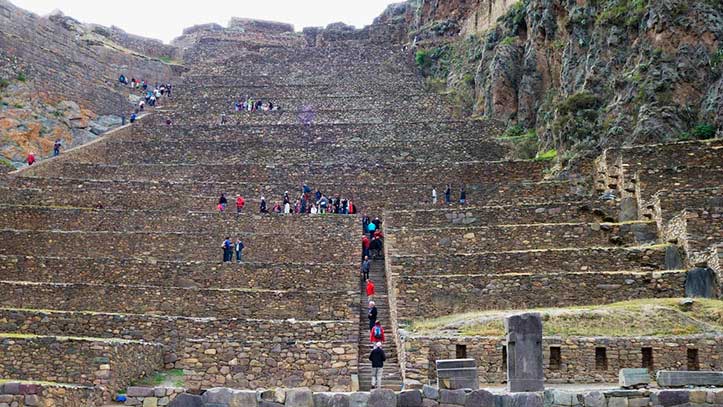 This day we start after breakfast and we will be transfer to the bus station where we begin our trip to the south of Peru. On the way we will have few stops to visit Sixtine Chapel of South America - Andahuaylillas, Templo of Wirakocha in Raqchi, the highest mountain pass during our journey La Raya 4335m. and Museo de Pukara. On the way we will have a stop for tasty lunch. After arrival in Puno at 5pm we will be accommodated in a hotel.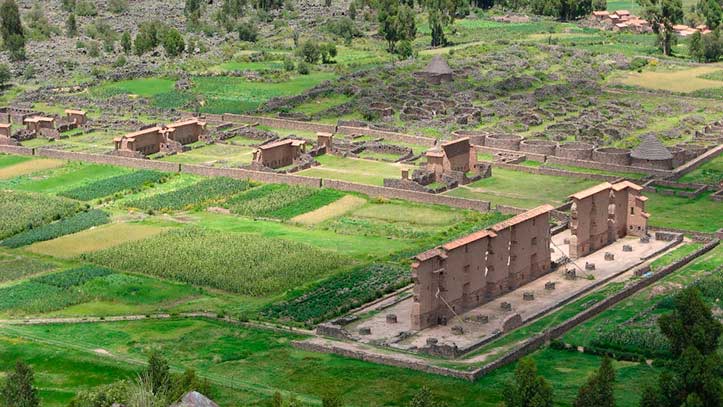 After breakfast we will be transfer to the port, where a small boat will take us for a 2-day-going-back-in-time-journey from Puno to amazingly blue lake of Titicaca. First we will visit floating Uros Islands where indegenous people have lived and worked for century, then we will go to Island Amantani, where native people will host us for the whole day and night offering their local food and hospitality in a most basic way. In the afternoon we will have a chance to walk to the top of the island to visit ruins of Temple Pacha Mama or Pacha Papa and admire spectacular sunset.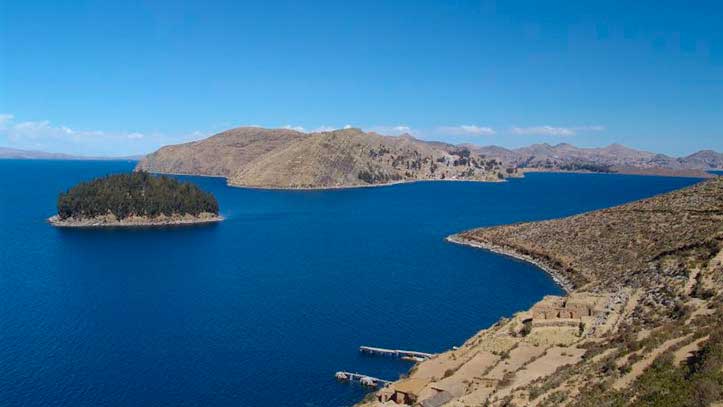 After tasty local breakfast we will continue our journey to another island – Taquile. Where has been observed the most beautiful view of the lake (used even by Pascal on the cover of its Travel Guide of Peru) plus where we will admire local handicrafts made mostly by men. After picturesque lunch we will go back to Puno in the early afternoon. Go back to the hotel.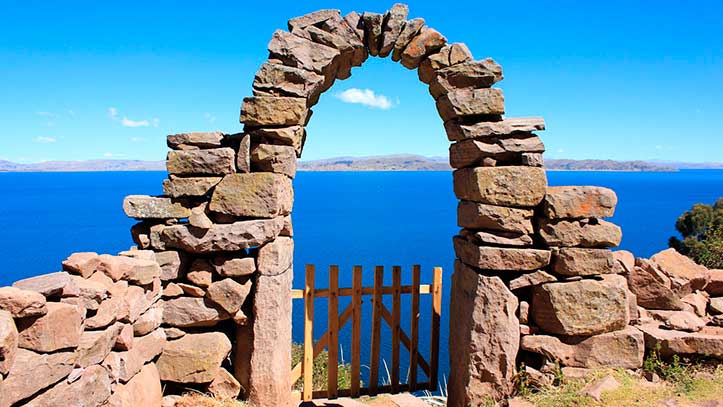 After breakfast transfer to the airport of Juliaca and flight to Lima. After arrival transfer to the hotel in Lima from where you have a chance to use our optional Lima CITY TOUR with visiting historical centre with Cathedral, San Francisco Monastery with its famous catacumbs, Church of Santa Rosa, Palace of Government and many of its incredible museos or do it by yourself. Return to the hotel.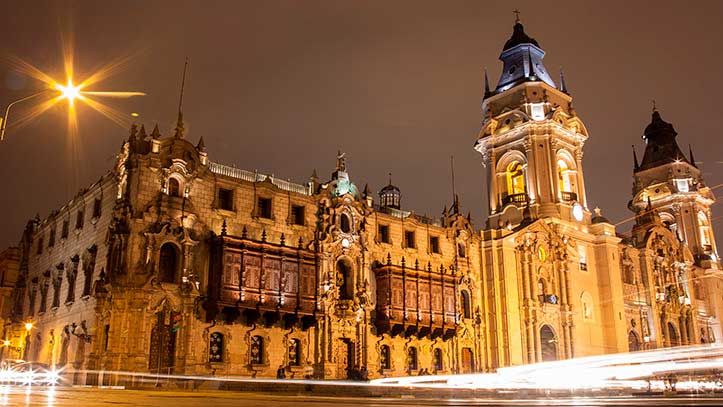 After breakfast tranfer to the airport.

End of trip.
All transfer in and out
Flight Lima-Cusco
2 nights in a hotel with bathroom, hot wáter, wifi
2 breakfasts
OPTIONAL (extra charge):
City tour with tour guide english/spanish
Dinner show with local peruvian dances
Paragliding around Lima´s spectacular cliffs
Evening trip to Parque del Agua ( with the hightest fountain in the world)
All transfers in and out
3 nights in a hotel with bathroom, hot wáter and wifi
3 breakfasts
1 day trip to Sacred Valley of Incas with lunch included and finish with train (Ollyntaytambo do Aguas Calientes) and night in Aguas Calientes
Flight Cusco-Lima
OPCIONAL (extra charge):
City tour + 4 ruins
Entrance to Huaynapicchu Mountain depending on availibility ( only 400 persons per day)
Entrance fee to hot springs in Aguas Calientes
Transfers In / Out
Transportation Cusco-Km 82. Piscacucho. (Start walking)
Professional bilingual Tour guide.
Assistant tour guide (for groups of 9 or more people)
Entrance Fee to Inka Trail and Machu Picchu.
03 breakfasts, 3 lunches, 3 afternoon snacks, 3 dinners and various snacks to be eaten throughout the day "breakfast on day 1 and meals after last breakfast (on day 4)are not included"
Cook. (Professional) Vegetarian (vegan) food on request at no extra cost!
Drinking water along the Inka trail only on meals times.
Dining tent with tables and chairs
first Aid Kit
01 Oxygen Ball
Porters (to carry tents, food and cooking equipment)
Quadruple & waterproof Camping tent "02 people only"
01 Sleeping Mattress per person
Touristic Bus from Machu Picchu to AguasCalientes.
Return train tickets Expedition (Machupicchu.Ollanta and bus to Cusco) transfer to Hotel.
All trasfers in and out
2 nights in a hotel with bathroom, hot wáter, wifi
2 breakfasts
2 days trip to Lake Titicaca with night with local family on Island Amantani and meals according to the tour descriptions
Turistic bus Puno-Cusco with 4 places for visit and lunch included
Flight Juliaca (Puno) - Lima