VERY cheap but with several different experiences in Peru, from trek to MACHU PICCHU, through CULTURAL CUSCO till exotic Jungle. Really great memorable experience!!
HIGHLIGHTS:Lima, Cusco, Salkantay trek 4D/3N, Machu Picchu, Amazon Jungle
First day of your journey you will start from arriving to Lima, reception, pick up from the airport and transfer to the hotel.
After breakfast you have a chance to visit historical centre of Lima with our Lima City Tour optional trip to see Cathedral, San Francisco Monastery with its famous Catacumbs, Church of Santa Rosa, Palace of Government and many of its incredible museos or simply by yourself. After day long trip return to the hotel.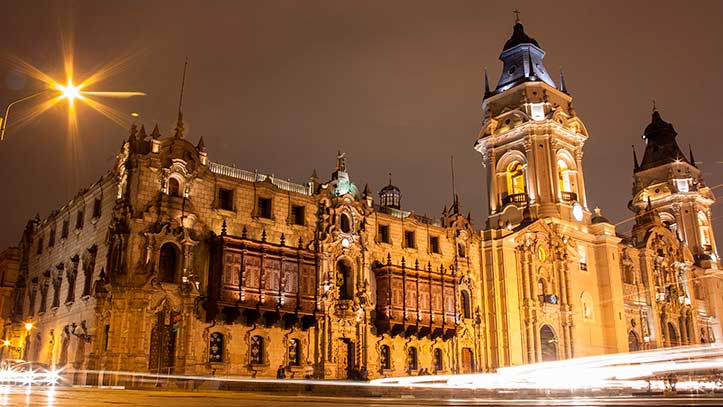 After breakfast we will be transfered to the airport and fly to Cusco where we will have a free day to use for optional city tour + 4 ruins tour or just simply enjoy and explor this incredible city by your own.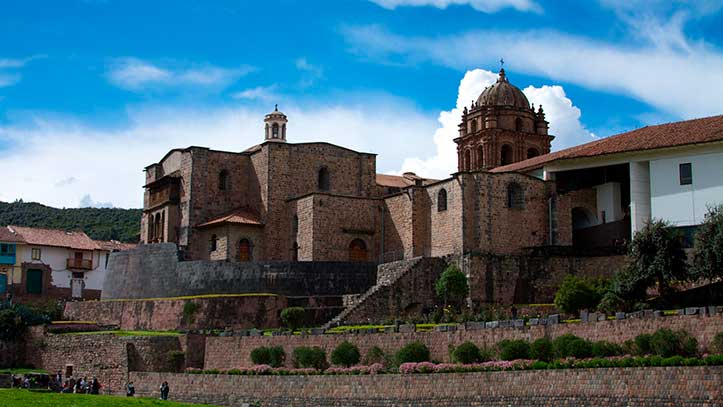 During the 4 days we will have a chance to enjoy one of the best treks in the world doing Salkantay trek to Machu Picchu. This extraordinary experience will take you straight to Andean Mountain and Inka ruins on the way to finish in incredible Machu PICCHU. On day 17 after visit in Machu Picchu return to Cusco and we will catch night bus to Puerto Maldonado.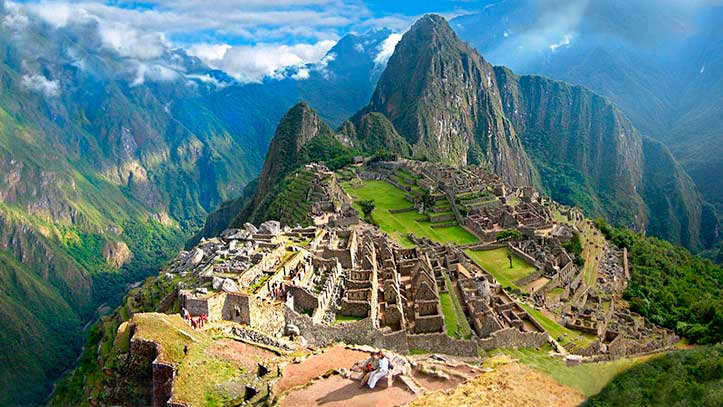 At arrival to Puerto Maldonado in the morning, we will be transferrd by car and then by motor canoe across the lake to Sandoval Lodge, from here the trail takes you in a 2 miles (3.2 kilometers) slowly will reach the exotic Amazon Lodge. Accommodation and lunch at the comfortable installations, after lunch we recommend you to rest and relax to avoid the early afternoon heat before taking the afternoon activities.
West Edge Lake Tour: Before boarding the catamaran we will learn about the philosophy of the lodge founders, then set off to explore the entire west end of the lake amongst the flooded palm forest we drift to the sounds of hundreds of red-bellied macaws as they return to their nests, this particular flock mean to be the biggest in the world. Return to the lodge for dinner at its spacious dining hall.
Black Caiman night tour: After dinner, board the canoe to explore the lake by night and search for the extremely rare black caimans, their iridescent red eyes flicking in the dark will discover their position and you can admire amazing panaroma of the stars in the sky. Overnight at The Amazon Lodge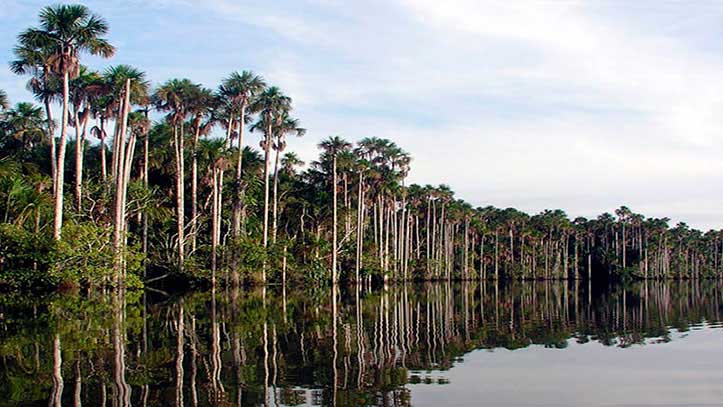 Giant Otter tour: pre dawn wake up and observe the sunrise over the lake searching for a giant otter family that frequents this part of the lake, and are very active at this time of day, as the hoatzin a prehistoric type of bird, the area offers abundant wild life including over 40 species of birds, a true paradise for bird watchers and photographers (mostly fish eating species). Return to the lodge for breakfast.
Brazil nut harvesting tour: at mid morning we see some towering wild Brazil nut trees, these are keep by 5 families who will show you how they harvest and commercialize them. Return to the lodge for lunch and rest.
East Edge lake side & monkey tour: In the afternoon we board the catamaran and explore the eastern side of the lake and look for some of the five species of monkeys that inhabit the surroundings, can be seeing: Brown capuchin monkeys, squirrel monkey. Return to the lodge for a natural history video presentation and dinner.
Black caiman night tour or night hike: : after dinner again you will have the chance to look for the black caimans at the lake or just have a night walk through the forest. Overnight at The Amazon Lodge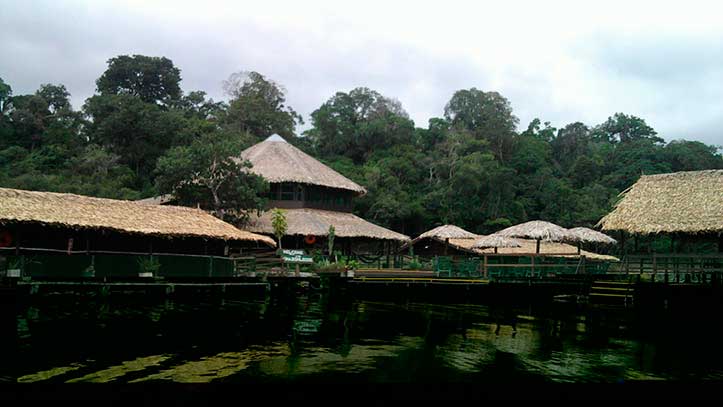 After down breakfast we take a final short paddle around the west end of the lake and try to spot the resident giant otters for the last time, seeing a spectacular sun rise over the lake we return to Puerto Maldonado and will have a flight back to Lima. End of services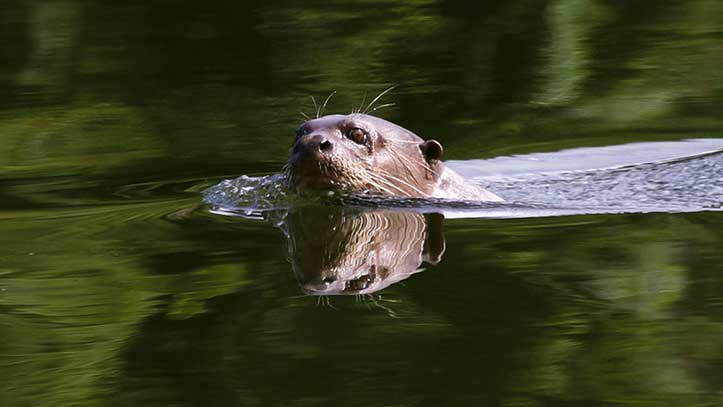 All transfer in and out
2 nights in a hotel with bathroom, hot wáter, wifi
2 breakfasts
OPCIONAL (extra charged):
City tour with tour guide english/spanish
Dinner show with local peruvian dances
Paragliding around Lima´s spectacular cliffs
Evening trip to Parque del Agua ( with the hightest fountain in the world)
All transfers in and out
2 nights in a hotel with bathroom, hot wáter and wifi
1 night in a hotel in Aguas Calientes with bathroom, hot wáter and wifi
3 breakfasts
OPCIONAL (extra charged):
City tour + 4 ruins
Entrance to Huaynapicchu Mountain depending on availibility ( only 400 persons per day)
1 day trip to Moray and Salineras Maras
1 day trip to Valley South with Tipon and Sextine Chapel of South America Andahuaylillas
Entrance fee to hot springs in Aguas Calientes
Trasportation Cusco - Puerto Maldonado - Lima
Transfer airport lodge - airport, transportation by road and boat,
excursions, Aaccording Itinerary
lodging (02 nights at Amazon Lodge)
full board.
bilingual guide
rubber boots.
Transfers In / Out
Professional bilingual Tour guide.
Assistant tour guide (for groups of 9 or more people)
Entrance Fee to Inka Trail and Machu Picchu.
03 breakfasts, 3 lunches, 3 afternoon snacks, 3 dinners and various snacks to be eaten throughout the day "breakfast on day 1 and meals after last breakfast (on day 4)are not included"
Cook. (Professional) Vegetarian (vegan) food on request at no extra cost!
Drinking water along the Inka trail only on meals times.
Dining tent with tables and chairs
first Aid Kit
01 Oxygen Ball
Porters (to carry tents, food and cooking equipment)
Quadruple & waterproof Camping tent "02 people only"
01 Sleeping Mattress per person
Touristic Bus from Machu Picchu to AguasCalientes.
Return train tickets Expedition (Machupicchu.Ollanta and bus to Cusco) transfer to Hotel.
Some of the meals
Tips for local guides
Original passport (and *International Student card (ISIC) if applicable)
Sleeping bag (not included but can be hired from us)
Walking boots
Waterproof jacket/rain poncho
Warm jacket, hat and gloves
T-shirts
Comfortable trousers
Sun hat
Sunglasses
Sun protection cream (factor 35 recommended)
Re-usable plastic or metal water container or camel bags.
Water (only for first 4 hours of trek, then we will provide you with drinking -previously boiled- water).
Insect repellent
Toiletries
Personal medication
Camera and films
Torch with batteries.
DAILY DEPARTURE CONFIRMED 100% GUARANTEED DEPARTURES
Every departure is now guaranteed to run. Yup, all of them.
Our Travel Agency is pleased to present our guests with a variety of favorite
tour programs that are available on a daily departure basis. With a minimum
of 2 passengers, we offer tours to Perú and Southamerica and many other well-known
destinations in America every day throughout the year.