How about having all the interesting sights to visit in Peru on the way plus a little bit of left out north of Peru with incredible remains of pre-incas Moche Culture and chilling out in cristal clear and warm water of Pacific Ocean in number one world serfing destination - Mancora.
HIGHLIGHTS: Lima, Cusco, Sacred Valley of Incas, Machu Picchu, Trujillo ( Lord of Sipan, The lady of Cao, Chan Chan), Mancora (Beach)
Arrive to Lima, meet and greet and pick up from the airport to the hotel.
After breakfast you will have a possibility to visit historical centre of Lima with our optional Lima City tour with Cathedral, San Francisco Monastery with famous catacumbs, Santa Rosa Church, Government buildings and lot of more museos or do it by yourself. After day long trip return to the hotel.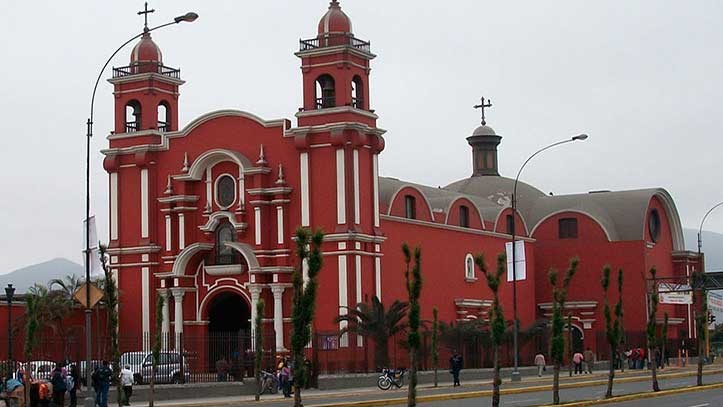 After breakfast you get tranfer to the airport and flight to majestic Cusco, from where you will be taken to the hotel. It depends on time you will arrive buy you may enjoy free rest of the day enjoying medieval architecture of Cusco walking by or use our CUSCO CITY TOUR with 'Qorichancha plus 4 ruinas´ during the afternoon. Return to the hotel.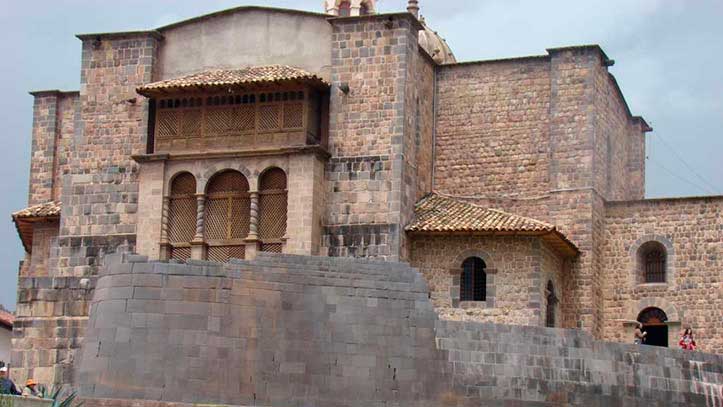 After breakfast you will begin your trip to Sacred Valley of Incas with incredible ruins of Pisaq, just after Machu Picchu the biggest complex of remains of Inca´s Empire. During the visit of this little town we will stop to purchase some souvenirs in a local aritsan market. On the way to second ruins we will have a lunch in one of the picturasque restaurants in Sacred Valley. In the early afternoon you will have a chance to see another remains - the biggest Inka´s fortress Ollantaytambo. After memorable visit we will transfer you to the train station, from where you will get your train to Aguas Calientes, small village just next to the Machu Picchu. There you will be taken to the hotel and have time to relax before the next day. There´s option to visit hot springs in the village (extra charged).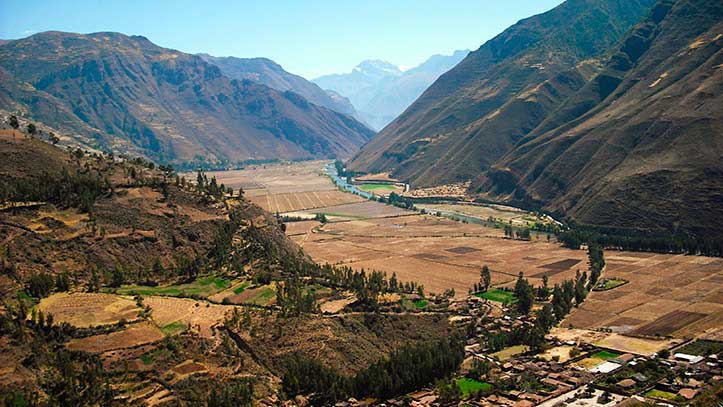 Next morning after early breakfast you will start your incredible experience in Inca´s the most incredible - place Machu Picchu. At the beginning you will be walking around the ruin with a travel guide who will be explaining history of Machu Picchu and after you will have time for yourself to take as much as you need to admire this spectacular place. The train leaves Aguas Calientes village at 6:30 pm so you need to be down on time and that will take you to Ollantaytambo and after that you will have trasportation by bus to Cusco. Transfer to the hotel.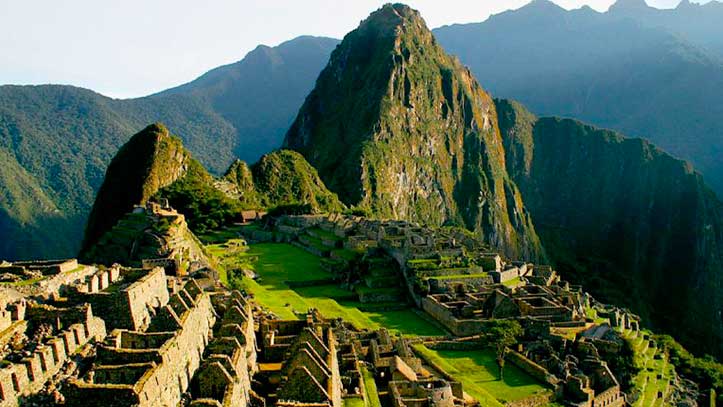 This day is to relax and soak this amazing atmosphere of Cusco. Also if you wish you can take one of the several trips around the city.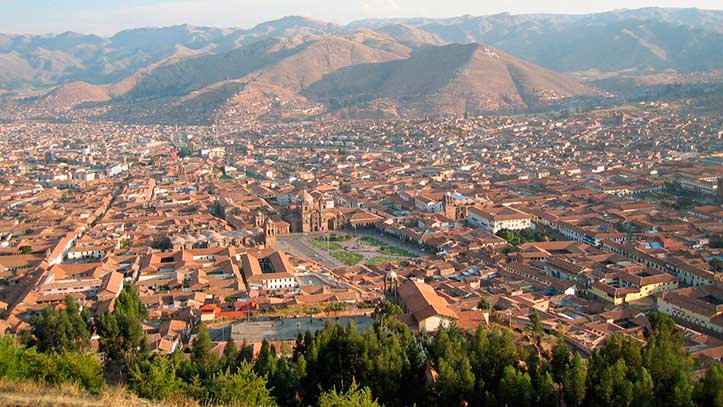 After breakfast transfer to the airport and flight CUSCO – LIMA –TRUJILO. After arrival tranfer to the hotel. Free time to explore the city or beach by yourself or using our city tour option.

Come back to the hotel for the night.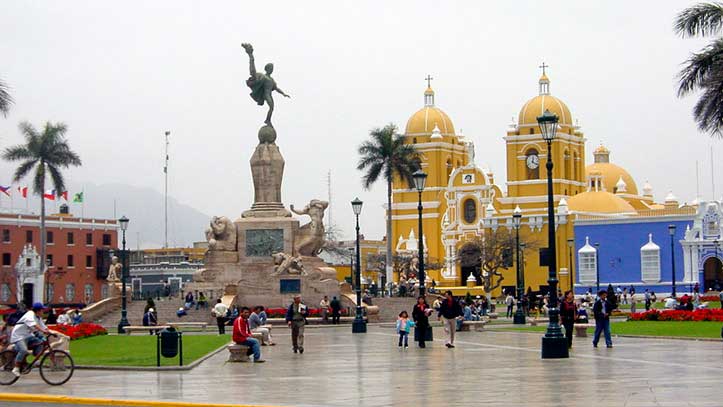 After breakfast we start our 2-day-trip. We explore and enjoy the amazing archaeological sites and diverse cultures of the north coast. With one night in Chiclayo, this itinerary includes visits to Túcume, the Sipán archaeological site, and the Museum of the Royal Tombs. Between Chiclayo and Trujillo we stop in Paiján to enjoy a colorful show by world-famous Peruvian paso horses. Near Trujillo we visit Chan Chan, the sprawling 500-acre complex of adobe palaces built by the pre-Inca Chimú culture, and also the majestic Moche Temples of the Sun and the Moon. After finishing the trip we will be transferred to the bus station where we will catch night bus Trujillo – Mancora. The bus leaves around midnight.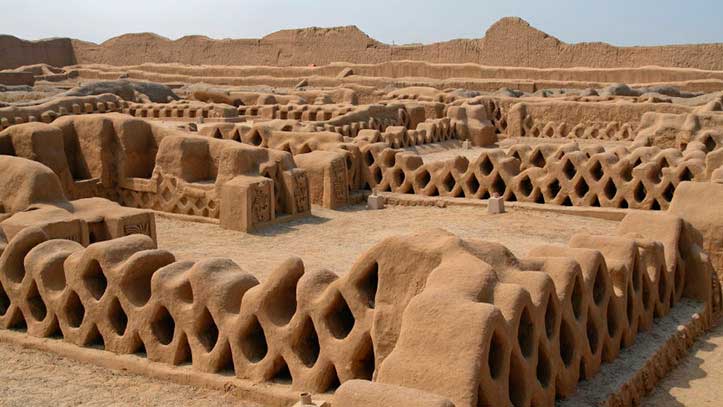 After arrival at the bus station in Mancora we will be transferred to the hotel, when we will start 2 days living in a Paradise with stunning view on the Pacific Ocean and totally chillout. There is an option to use several beach activities like snorkeling, surfing, trips to see whales, dolfines and many more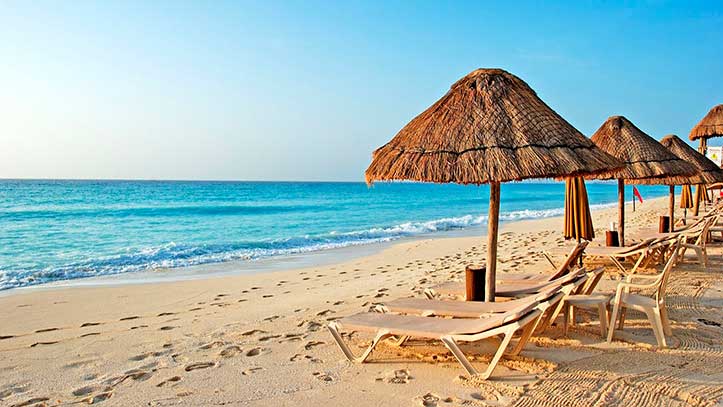 After breakfast we will take transfer by bus (around 3 hours) to the airport in Piura, where we catch the flight to Lima. After arrival will be transfer to the hotel and free time to use for buying last suvenirs.
After breakfast transportation to the airport and flight back to Lima. After arrival transfer to the hotel in Lima and free time.
All transfer in and out
3 nights in a hotel with bathroom, hot wáter, wifi
3 breakfasts
OPCIONAL (extra charged):
City tour with tour guide english/spanish
Dinner show with local peruvian dances
Paragliding around Lima´s spectacular cliffs
Evening trip to Parque del Agua ( with the hightest fountain in the world)
Trasportation Cusco - Lima - Trujillo
All transfers in and out
2 nights in a hotel*** with bathroom, wifi,
2 breakfasts
2 days trip to see Sipon, Chan Chan with night at the hotel*** with breakfast and meals how the program indicates
MANCORA
Night bus from Trujillo to Mancora VIP seats with meals on board
Transfers in and out
2 nights in a hotel***superior on the beach with sea view with bathroom, wifi
2 breakfasts
OPTIONAL:
On the beach activities and tours
All transfers in and out
4 nights in a hotel with bathroom, hot wáter and wifi
1 night in a hotel in Aguas Calientes with bathroom, hot wáter and wifi
5 breakfasts
1 day trip to Sacred Valley of Incas with lunch included and finish with train (Ollyntaytambo do Aguas Calientes) and night in Aguas Calientes
All day trip with sunrise view to Machu Picchu with tourguide billingual (eng/spa) and free time to explore this monumental place by yourself
Entrance to Machu Picchu
Train both ways to Aguas Calientes
Bus Concetour from Aguas Calientes to Machu Picchu and back
Flight Cusco-Lima
OPCIONAL (extra charged):
City tour + 4 ruins
Entrance to Huaynapicchu Mountain depending on availibility ( only 400 persons per day)
Entrance fee to hot springs in Aguas Calientes